General Sir Mike Jackson Warns Of Putin's Plans For Modern Russia
16 November 2017, 14:48 | Updated: 16 November 2017, 16:26
The former head of the British Army has warned Vladimir Putin's ultimate goal is to see the return of the Soviet Union and turn Russia into a "major power".
General Sir Mike Jackson joined Shelagh Fogarty days after Theresa May accused Moscow of "planting fake stories" to "sow discord in the West".
At the Lord Mayor's Banquet on Monday, the Prime Minister said the Kremlin was attempting to "undermine free societies".
Sir Mike, who successfully commanded the Kosovo Force in 1999 to end the ethnic cleansing of Albanians, argued the alleged meddling by Russia formed part of Putin's desire to return to the Soviet Union days.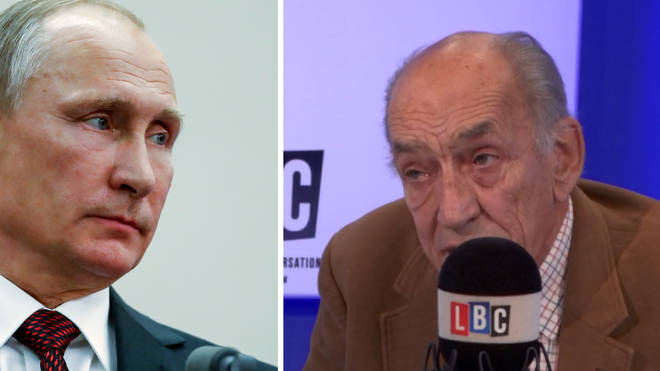 He told LBC: "I always like to remind people regarding Vladimir Putin that he said publicly… that the worst thing, the worst thing let me underline that, that happened in the 20th century, I.E worse than two World Wars, worse than the Holocaust, worse than the Great Depression - the worst thing was the fall of the Soviet Union.
"It tells you quite a lot I think about Putin because he sees modern Russia as the inheritor of the great power status which the Soviet Union used to have and I think he's trying to rebuild that."
He added: "It's a theme which is there, to rebuild modern Russia as a major power in the world as the Soviet Union was in his view."