"I've Had Enough!" Shelagh Fogarty Hangs Up On Assad Apologist
22 February 2018, 15:32
Shelagh Fogarty hung up on this caller when he tried to deny the killing of more than 300 Syrians following days of airstrikes by the Assad regime.
Syrians in Eastern Ghouta say they are waiting for their turn to die - as attacks by government forces continue for a fourth day.
The United Nations has called for an end to the "hell on earth" violence in the rebel-held stronghold.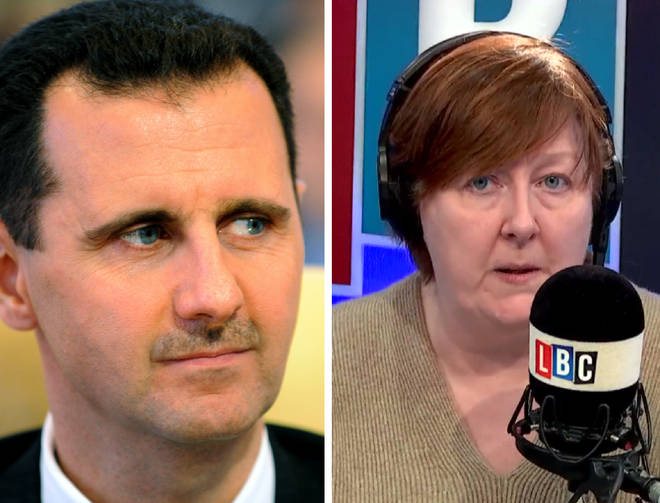 Hundreds of people - including dozens of children - have been killed there since Sunday.
This led Ali to call LBC but his remarks ultimately led to Shelagh Fogarty shutting him down.
He claimed the killings were not happening and the Syrian Army were "only trying to free their country".
After a testy exchange, Shelagh came to the end of her tether.
Hanging up on the caller, she said: "I'm afraid you're an apologist for Bashar al-Assad and I've had enough".
Watch the tetchy moment above.