Jacob Rees-Mogg Dismisses "Gloomy" OBR Growth Forecasts
22 November 2017, 15:46 | Updated: 22 November 2017, 17:07
Jacob Rees-Mogg has dismissed a revised downward forecast by the government's spending watchdog, insisting the UK's economy is doing "very well".
The Office for Budget Responsibility (OBR) now expects the economy to grow by 1.5% this year, down from its estimate of 2% back in March.
It also says growth will drop to 1.3% by 2020 before rising to 1.5% in 2021.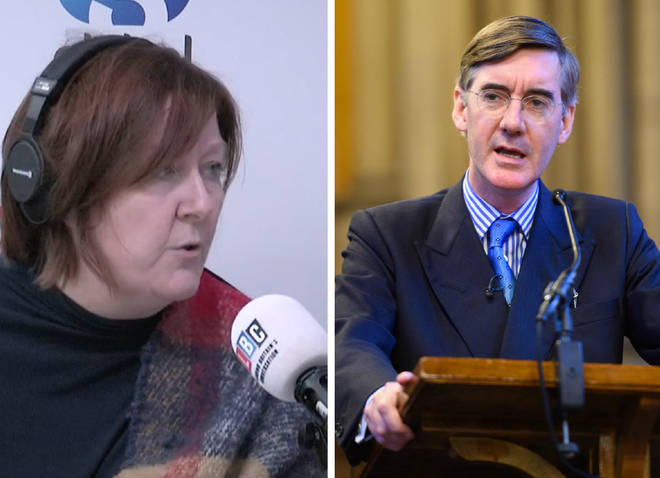 The downward revisions were announced by Philip Hammond as the Chancellor set out the Budget to the Commons on Wednesday.
But, giving his reaction to the news Mr Rees-Mogg was not convinced by the forecast.
The Tory backbencher told Shelagh Fogarty: "The economy has done very well since 2010 and has managed to reduce the deficit from 10% of GDP to 2% of GDP.
"We have record levels of employment and steadily declining unemployment, it's a very successful economic backdrop.
"The forecasts that are made have been consistently too gloomy about the economy, so I think there is an issue with the forecasts, but the reality is very strong."
The MP for North East Somerset added: "What we need to look at is the reality, the really successful reality of economic policy since 2010 rather than fretting too much about gloomy forecasts."