Kindertransport Survivor Reveals His First Impression Of Britain
22 November 2018, 16:58 | Updated: 22 November 2018, 18:18
A 92-year-old Kindertransport survivor who arrived in London as a child 80 years ago has told LBC what his first impression of Britain was.
Austrian-born Harry Bibring was sent from Nazi-occupied Austria to Britain by his parents in 1939.
He and his sister were one of nearly 10,000 child refugees who arrived in the UK through Kindertransport before WW2 broke out.
The plan was for their parents to join them as soon as they could - but that never happened.
Harry's father died of a heart attack in 1940 and his mother was deported to the death camp at Sobibór in German-occupied Poland in 1942.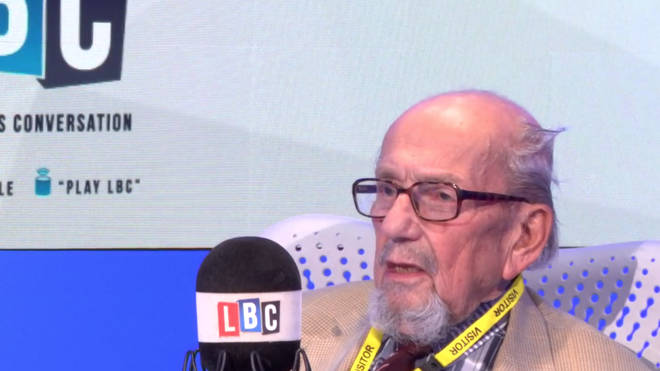 In an interview with Shelagh Fogarty, he described what his first memory of arriving at London Liverpool Street railway station was.
"We had our noses stuck up against the train windows as it pulled in," he said.
"My sister was standing next to me and I said to her 'somebody very important died here today'.
"She said 'what on earth are you talking about?' to which I said 'all these undertakers on the platform'.
"She said 'undertakers? Where do you see undertakers?'."
It emerged a young Mr Bibring had confused the site of police officers and their black helmets to those of undertakers.
It was a fascinating interview, which you watch it above