Man Who Designed Universal Credit Was Once A Benefit Claimant Himself
15 June 2018, 14:03
The architect of Universal Credit has revealed he was once a claimant himself as he insisted the government's flagship benefit scheme is worth persevering with.
The National Audit Office today issued a highly critical report of the single payment system, warning it has not and may never deliver value for money.
It also added that it might never be known it will achieve its goal to increase employment.
But the man who designed Universal Credit insisted the idea is worth continuing with.
Speaking to Shelagh Fogarty on Friday Deven Ghelani said: "There is definitely a significant number of people struggling with Universal Credit even after the changes.
"The conversation I want to have is how we can make Universal Credit better, seeing as that's the path we're on."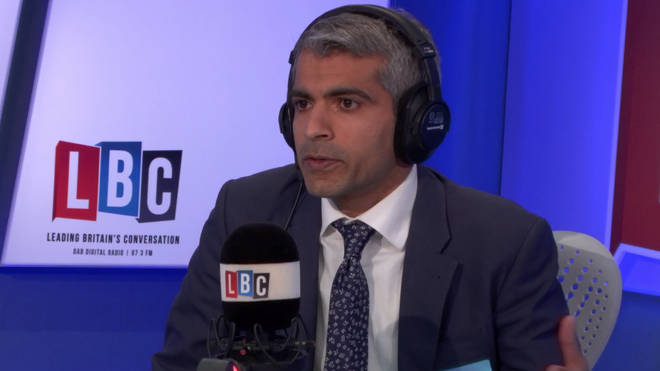 He continued: "The biggest problem has been the transition onto Universal Credit from the current benefit system.
"I've always said from the outset, people's first experience of Universal Credit has to be a positive one, which is why I'm pleased it has been rolled out slowly."
And it was during this conversation, Mr Ghelani, Founder of Policy in Practice, revealed he himself was once on benefits.
He said: "My experience of the benefit system started out as a claimant myself about 10-12 years ago.
"[Earlier] I was talking to two claimants who have been through the system and they did say it felt faceless.
"And I think that is something that when I talk to advisors they are very keen to show more freedom and flexibility.
"With Universal Credit you are getting a more positive response from work coaches - but not to the extent that I'd like to see."
Meanwhile a caller told LBC the shocking reality of what it's like to have to prove you're not fit to work under Universal Credit.
Dean in Sheffield said he is unfit to work due to suffering from depression and gets regular notes from his doctor to give to the Job Centre.
But he then has to prove to the work advisor that he's unfit to work and he says he gets blamed for being ill.
He told James O'Brien: "You get blamed for your depression, they say 'Don't you want to get better?'"