Brit Detained In UAE "Was Not Allowed To Shower For One Month"
12 October 2018, 15:28 | Updated: 12 October 2018, 16:13
A British man who has been detained without explanation in the United Arab Emirates was banned from showering for one month, his wife has told LBC.
Matthew Hedges, 31, was arrested in May as he tried to leave Dubai airport.
He had been on a study trip to the region for his PhD at Durham University.
For much of his detainment, he has been held in solitary confinement, with few details of what he is alleged to have done.
It's reported he is being held on suspicion of involvement in spying, but his wife said that was unconfirmed.
Now, Daniela Tejada has described to LBC the shocking conditions her husband is being held in.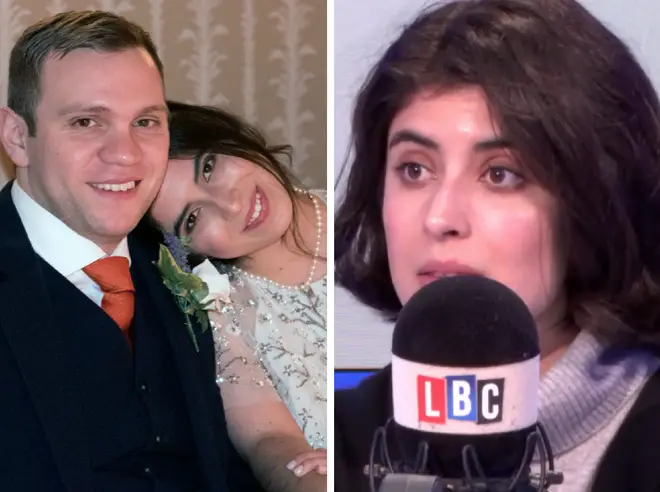 Speaking to Shelagh Fogarty, she said: "It's been truly appalling conditions.
"During the first month of his detention, he wasn't allowed a shower.
"For the vast majority, he was sleeping on the floor, again in solitary confinement.
"He was given a foam mattress a month ago which came after serious efforts by the Foreign Office."
Daniela says her husband was diagnosed with anxiety and depression shortly before his trip to the UAE.
The ordeal has worsened his condition.
"The only way for him to let go of his nerves was to vomit," she continued.
"He had been vomiting at least once a day, every day for the past three months."