Michael Heseltine's Stinging Rebuke To Nigel Farage Over Brexit Criticism
18 October 2018, 15:19 | Updated: 18 October 2018, 15:30
Michael Heseltine didn't hold back when Shelagh Fogarty asked him to respond to criticism over his Brexit letter from Nigel Farage.
The Conservative peer joined with Labour's Tony Blair and former Lib Dem leader Nick Clegg to demand a halt to Brexit and call for a second referendum.
That letter infuriated Nigel Farage, who wrote: "Blair, Clegg and Heseltine write in German media to urge EU leaders to extend article 50. This is real collusion, no inquiry needed."
Shelagh asked Lord Heseltine his response and he didn't mince his words. He told LBC: "Nigel Farage has got this country into such a mess, I frankly don't find it necessary to comment on things that he says.
"He represents a national humiliation of this country.
"The idea that a British Prime Minister is granted 20 minutes to plead for a deal with the Europeans. This country has dominated European politics for hundreds of years to the huge benefits of the Europeans and here we are begging to have a deal from the 27 people who run the European countries."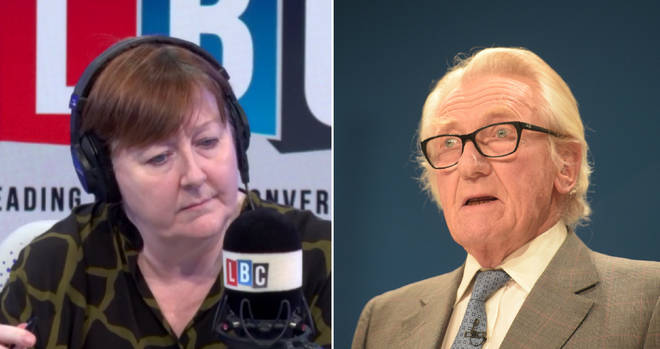 Lord Heseltine was also extremely critical of Boris Johnson and David Davis, who resigned from their posts following Theresa May's Chequers Agreement.
He said: "They were in charge for two years of the negotiation and what have their come up with? Absolutely nothing, except this humilating situation."