"My Boss Made Me Hose Homeless People To Move Them On"
1 February 2018, 15:53 | Updated: 1 February 2018, 16:03
As a tanning salon comes under fire for installing sprinklers to prevent homeless people from sleeping outside, this former council worker called LBC with a shock admission.
"I used to have to hose homeless people to move them on," Andy in Ladbroke Grove told Shelagh Fogarty on Thursday.
"The supervisor I had used to think it was funny and at 5:30 in the morning I'd regularly go and hose people to move them on."
Andy said he resentfully went along with the hosing because it was his first job as a gardener and he wanted to "impress" his colleagues.
"We'd hold the hose pipe up while they were sleeping," he continued.
"They'd get up and scream and cry, walk away… it was regular it wasn't just on the odd occasion."
Eventually after six months Andy said he handed in his notice.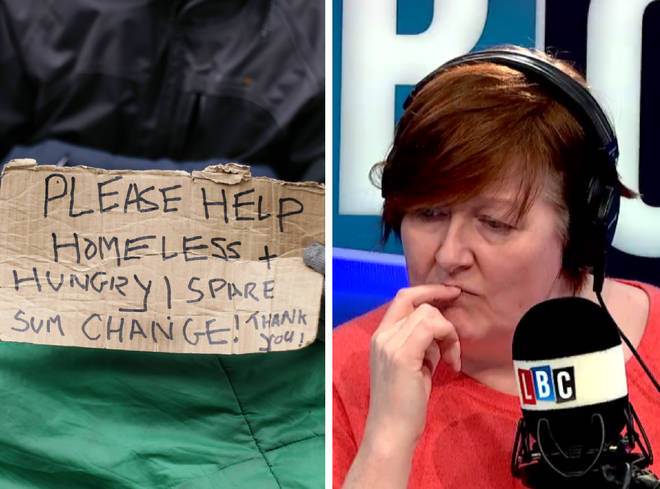 "When I was doing this, I always would think of my own family - that could be mine - why am I doing this? Because this guy wants to laugh, have a joke? It's not a joke, it's life."
The conversation was sparked after a Bristol sun bed shop's anti-homeless deterrent made national headlines.
Sprinklers are programmed to turn on in the evening, making the area unsuitable for rough sleepers outside the shop.
Owners of the Consul tanning salon said it was the least aggressive way to deter homeless people.