No Confidence Vote: Brexit MP Steve Baker Claims "We're Approaching The Moment"
16 November 2018, 15:05
Conservative MP Steve Baker says the party is "approaching the moment" of a leadership challenge as he claimed Theresa May's Brexit plan is "worse than EU membership".
Mr Baker is one of at least 21 Tory MPs to publicly announce that they have submitted letters of no confidence in the Prime Minister over her draft withdrawal plans.
In total, 48 letters are needed to spark a change in Conservative leader - but only the chair of the 1922 committee knows the total number.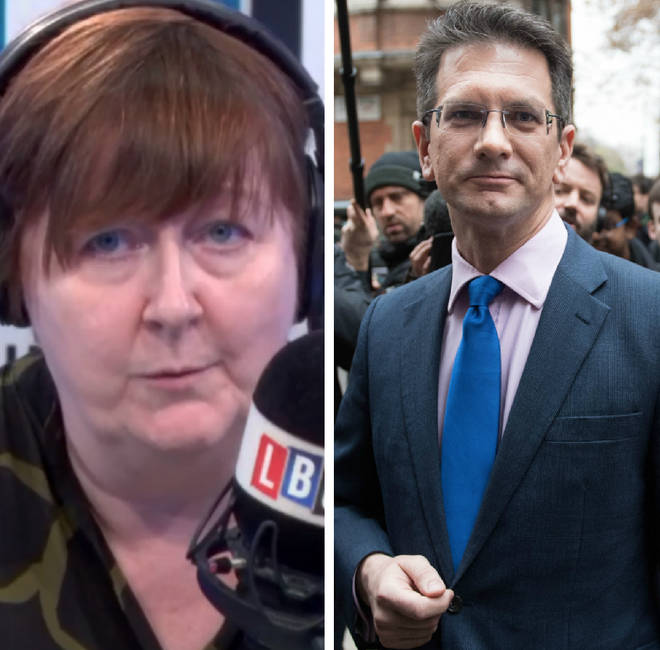 - Conservative Leadership: What Is The 1922 Committee?
Speaking to Shelagh Fogarty, Mr Baker, a former Brexit minister, said he believes they're now close to that number.
"The only person who knows is Sir Graham Brady [the chairman of the 1922 committee]," he said.
"But I've been in touch with my colleagues and I think we are approaching the moment."
He added: "If this policy is taken forwards and if it becomes law it will make this country a regulatory satellite of the EU, unable to govern itself in a worse position than EU membership.
"A democratic vote will have meant nothing."
Meanwhile, during an exclusive LBC phone-in, the Prime Minister vowed to press on with her plan - despite calls from listeners to stand aside.
"We are leaving the European Union on 29th March 2019," Mrs May told Nick Ferrari.
"There's then going to be a period of time, up to the end of December 2020 for business to be adjusting to the new relationship that we're going to have with the EU."