Remain Voter: "I Am Ashamed To Call Myself British"
5 September 2017, 14:34
Tony told Shelagh Fogarty that the British people had been betrayed and described the country as "the laughing stock of the world."
Speaking to LBC's Shelagh Fogarty, Tony said that he was British European and loved the continent.
Incredulous that the UK had chosen to remove itself from the largest trading bloc in the world, blaming unbalanced media coverage and xenophobia, he argued that the country would never actually leave the European Union.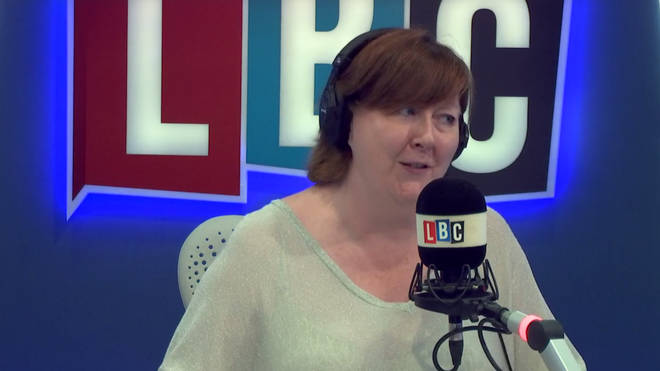 "Europe is a great continent and we were betrayed on this referendum," Tony said.
"There was no balance, it was all down to xenophobia and foreigners. What a mess we are in now. What a complete utter mess.
"Shelagh we are the laughing stock of the world. I don't think it's going to happen, I don't think we're going to actually Brexit. It's going to be so diluted and diluted."
@ShelaghFogarty Small towns, countries & minds are not the future. Europe & the Euro are a step on the road to 1 race on 1 planet.

— Tim Challenor (@quantfunds) September 5, 2017
Because Leave won based on a pack of Lies. You #Muppet
We need a Referendum now that the electorate is now more informed.

— John Hopkins (@JohnHopkins_) September 5, 2017
@ShelaghFogarty @lbc imagine the fallout of a 2nd ref (something nobody thought about with THE ref) if the result was 52:48 the other way!

— Robert Davidson (@robdavidson74) September 5, 2017
He proceeded to lament the hatred directed towards migrants, before saying he was ashamed to be British.
"We are desperate for another vote because now we can understand migration. How is that going to stop?
"We need foreign people coming in to do the work Brits won't do. Remember what the CBI says; for every £1 taken out by a foreign worker £1.30 they put into the Treasury.
"This is all down to the right wing press and I am absolutely ashamed to call myself British."
Watch the full clip above.