Seb Gorka And Shelagh Fogerty In Fiery Interview Over Tillerson Sacking
13 March 2018, 15:13 | Updated: 13 March 2018, 15:24
The sacking of Rex Tillerson has nothing to do with him publicly backing the UK's position on the Salisbury poisoning, a former adviser to Donald Trump has told LBC.
Dr Sebastian Gorkha told Shelagh Fogarty instead that the US Secretary of State had been a "grave disappointment" in his role.
Mr Tillerson will be replaced by the director of the CIA, Mike Pompeo, somebody who "really understands what the president is trying to achieve", Dr Gorka said.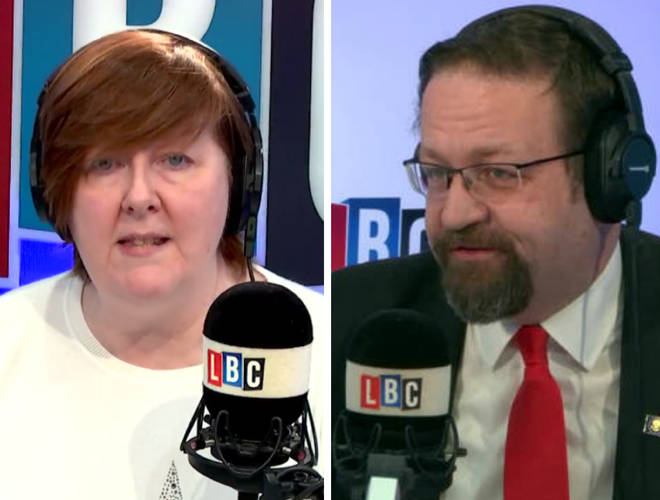 During his interview with Shealgh, which turned fiery at times, the Donald Trump's former deputy assistant explained: "Rex Tillerson was a grave disappointment at pushing back on the ideology of the left-wing morass that is the State Department.
"He was not an individual who managed to sweep through with a broom to bring those ideological people to heel and as such we need change at the State Department, as much as we need change anywhere else when a new president comes in.
"Mike Pompeo is the right person to do that, Rex Tillerson clearly wasn't."
Mike Pompeo, Director of the CIA, will become our new Secretary of State. He will do a fantastic job! Thank you to Rex Tillerson for his service! Gina Haspel will become the new Director of the CIA, and the first woman so chosen. Congratulations to all!

— Donald J. Trump (@realDonaldTrump) March 13, 2018
- Rex Tillerson sacked as US Secretary of State: The latest
Dr Gorka then firmly rejected Shelagh's suggested that Mr Pompeo would be out if he does "not do as he told".
"Don't put words in my mouth, that's just beneath you" he retorted.
"I don't hypothesise about the future, I know Mike Pompeo, I've met Mike Pompeo, he's a very impressive individual.
"He will execute the president's vision and that's why he has been taken from one department to another."
You can watch the full interview above.