Shelagh Asks Diane Abbott The Same Question SEVEN Times... And Can't Get An Answer
23 February 2018, 14:41 | Updated: 23 February 2018, 15:20
Diane Abbott was back on LBC today... and it was another agonising interview.
The Shadow Home Secretary refused to answer a question from Shelagh Fogarty seven times about whether she agreed with Emily Thornberry's claim that Labour will look to replicate the Customs Union.
It comes after Ms Abbott's infamous car crash interview with Nick Ferrari before last year's election, in which she struggled to say how much Labour's policing policy would cost.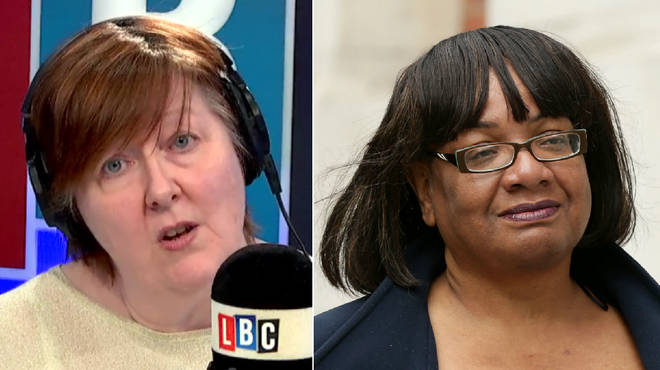 When Shelagh asked Ms Abbott if she agreed with the Shadow Foreign Secretary's opinion on Brexit, she responded: "I am not going to give you a preview of what Jeremy is going to say."
Shelagh interrupted: "I'm not really asking you to give me a preview of Jeremy. I'm saying what Emily Thornberry said yesterday and asking whether you agree with it, one of your Shadow Cabinet colleagues."
"I can't comment on what Emily said," Diane responded. "We all have to wait for Jeremy's speech."
When Shelagh said it's already out there, so she may as well comment on it, there was a long, long pause, before Ms Abbott stated again: "Jeremy is making a major speech on Brexit on Monday and I think we need to wait to see."
Whichever way Shelagh asked the question, she simply couldn't get an answer. Watch the video at the top of the page.
Below is Ms Abbott's awkward interview with Nick Ferrari from last year.