Remarkable Moment Shelagh Receives Call From A White Nationalist
14 August 2017, 14:57 | Updated: 22 August 2017, 09:54
Shelagh Fogarty labelled a caller "racist" after he said people should "stick to their own group" when dating.
Self-confessed "white nationalist" Tom in Salisbury said he was concerned that white people will soon be a minority in Britain and said he would have an "in-group preference" for relationships.
He told Shelagh: "I would prefer to be in love with someone of my own group.
"People associate with people of their own... not all the time, I grant you, because people can have conversations and people like this..."
Shelagh interrupted: "Shall I help you finish that sentence. Their own colour is what they mean."
Tom responded: "Yeah. I agree. People generally prefer to be within their culture."
Shelagh insisted: "Well you do. Not everybody would be alarmed at falling in love with a black person."
Tom then said: "What I'm saying is that people generally prefer to be associated with people of their own race and that's why they stick together in their own group."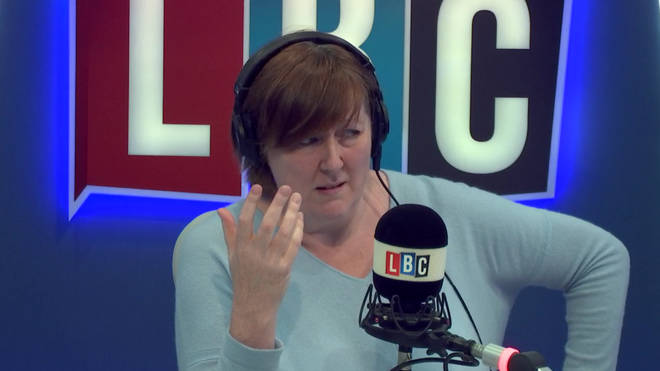 Shelagh then had a fascinating question for him: 'Do you think you are a racist, Tom? I think you are.
"I think if you balk at the idea of even imagining falling in love with someone who's black, that makes you a racist."
Tom's response: "I wouldn't say that. I would say it's personal preference.
"You can be in love with them, don't get me wrong, but that doesn't mean you have to date them.
"I generally believe you should stick to people of your own group."
Watch the full remarkable call below