Shelagh Fogarty Cuts Off Caller During Anjem Choudary Row
19 October 2018, 15:16 | Updated: 19 October 2018, 15:26
As an LBC row went from Anjem Choudary to the Iraq war, Shelagh Fogarty eventually had enough of this caller talking over her… so she cut him off.
The LBC presenter and Alex clashed over the release of Anjem Choudary and how journalists covered the radical preacher.
The caller argued journalists had turned Choudary into a "hate figure" and in turn raised his profile.
Although Shealgh didn't disagree with that point, she said it was the job of a journalist to "tell the stories that are out there".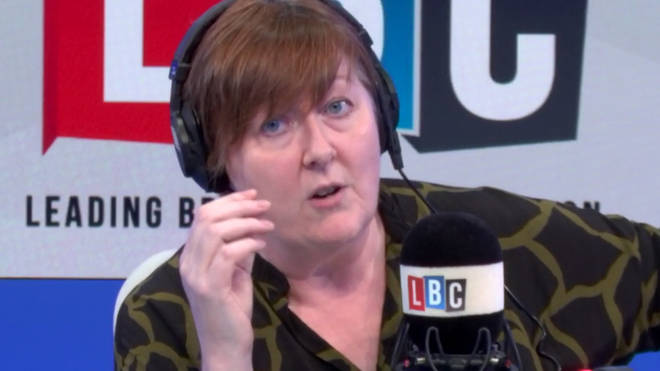 This led the debate toward the Iraq war, and how that was covered in the media.
In an ever turbulent row, Alex said journalists failed to hold the government to account over its justification of the war.
Shelagh disagreed, but when Alex wouldn't let her get a word in, she retorted : "Oh Alex this is so boring!"
Eventually, one of Alex's remarks was the the tipping point - and the LBC presenter slammed the fader shut.
"Bye, Bye Alex," she finished.
Watch it happen in full above.