Shelagh Fogarty Finds Herself Unexpectedly Defending Donald Trump
9 May 2018, 15:21
Shelagh Fogarty found herself unexpectedly defending Donald Trump when this caller tried to argue the US President was the world's most "evil" leader.
Last night Donald Trump announced America would withdraw from the Iranian nuclear deal which he claimed was "defective at its core".
The accord was agreed in 2015 to curb Tehran's nuclear activities in return for the lifting of sanctions.
His decision has been met with "regret" from the agreement's other signatories including the UK, Germany and France.
Shelagh has never been shy of her criticism of the US President - but when caller Dec said he was the world's "biggest monster" she found herself standing up for Trump for the very first time.
"No, I'm sorry, even I won't accept that Dev," she said.
Dev replied: "Tell me a bigger monster".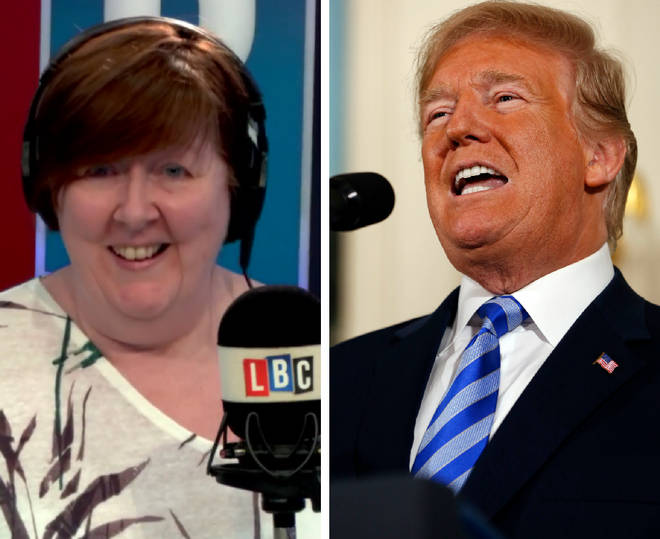 - Explained: What is the Iran nuclear deal?
"Bashar Al-Assad, Kim Jong-un," Shelagh responded. "Do you want to go and live in either of those countries Dev?"
But when Dev refused to back down, Shelagh admitted: "You've put me in the position I've never found myself in before of defending Donald Trump.
"But I will defend him from that accusation became it's demonstrable nonsense Dev, he is clearly not."
Watch the exchange in full above.