Shelagh Fogarty Labels Tory Whip "Sinister" Over Brexit University Letters
24 October 2017, 14:01 | Updated: 24 October 2017, 14:25
Shelagh Fogarty has slammed a Tory whip who wrote to all universities asking them for a list of tutors lecturing on Brexit.
The outraged LBC presenter branded Chris Heaton-Harris "sinister" after he also requested information on what was being taught about Britain's departure from the EU.
The MP for Daventry has since come under for the letters, with Downing Street insisting the letters were made in his role as an MP rather than as a Government representative.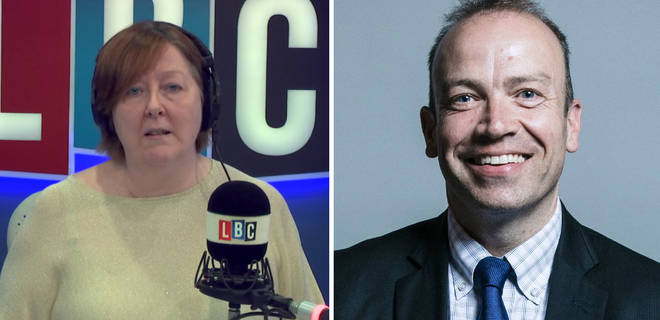 Professor blasts Tory MP over 'sinister' Brexit letter sent to universities
Reacting to the story, Shelagh said it simply left her beyond belief.
She described it as an "invasion of what a university of meant to be".
Shelagh said: "Universities should be a place where confidence grows, where tolerance grows, where mature debate happens, where education can be challenged within the lecture theatre and within the classrooms.
"This seems to me to be really sinister… if he wants to know so badly he should do a tour and sit on the lectures, he might learn something."