Shelagh Fogarty's Brutal Response To Trump Supporter Who Tells An Untruth
13 July 2018, 16:25 | Updated: 13 July 2018, 18:20
Shelagh Fogarty's response when this Trump supporter told her an untruth about the child seperation policy was absolutely brutal.
Thousands of protesters have gathered in London as the US President continues his first working visit to the UK.
He held an extraordinary press conference with Theresa May at Chequers where he backed down on earlier claims that the PM had "wrecked" Brexit.
Alex called LBC because he loved the "refreshing" tone of the US President.
"He's a politician who just talks straight," the caller said as he heaped praise on Trump.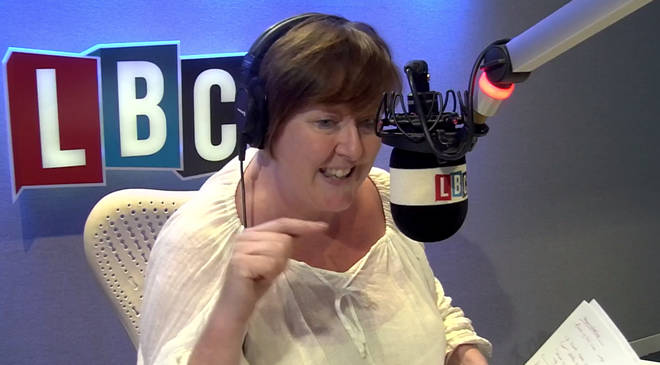 But Shelagh did not hold back when Alex told her: "You've been talking about the kids a lot, now that wasn't his administration, that was the previous administration."
Holding her head in her hands, Shelagh thundered: "It wasn't, it wasn't, it wasn't, it wasn't, it wasn't, it wasn't, it wasn't, it wasn't.
"I've just told you why it wasn't… it was not their policy to separate children on the scale that we've seen.
"There was a specific instruction given by Jeff Sessions of the Trump administration in the Spring of this year.
"It is a fact, you are wrong, we cannot ignore facts Alex, you can say what you like about Donald Trump's delivery but facts matter.
"You can stick that on my flipping headstone - facts matter!"
Watch Shelagh's response above, you won't be disappointed.