Shelagh Rebukes Angry Caller Who Says She's As Radical As Isis
23 October 2017, 16:23 | Updated: 23 October 2017, 17:37
This caller told Shelagh that she was as radical as Isis, and obviously the LBC presenter disagreed.
Rory Stewart, the minister for international development, has said the "only way" to deal with British IS fighters "in almost every case" is to kill them.
They can expect to be killed because of the "serious danger" they pose to the UK's security, he said.
Shelagh Fogarty discussed the issue on LBC today and John, a self-proclaimed "pacifist", called in to rage against her.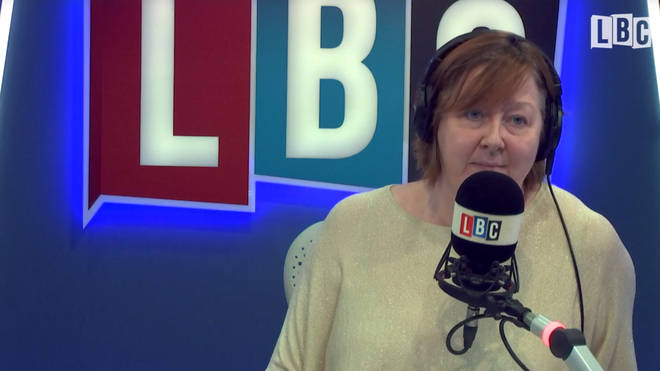 He said the presenter was as "radicalised as ISIS" and "condemned" her.
Shelagh countered that every death is tragic but "war is war, I'm being a realist, I'm not being someone who enjoys the prospect of babies and children being killed. But war is war John."
John said he would try to bring the radical group to the negotiating table, but his final comparison between the UK and Islamic State as similar in their behaviour was the final straw for Shelagh and she promptly ended the call.
Watch the full clip at the top of this page.