Shelagh's Brilliant Putdown To Caller Who Said Women Deserve Lower Pay
8 January 2018, 16:03 | Updated: 8 January 2018, 16:14
This is Shelagh Fogarty's epic putdown to a caller who claimed the only thing that women could do better than men was "giving birth and rearing children".
The astonishing moment was sparked after the BBC's China editor resigned after discovering that male colleagues were earning 50% more than women in the same role.
Carrie Gracie insisted she was "not interested in more money", but instead saying "I just needed to be equal".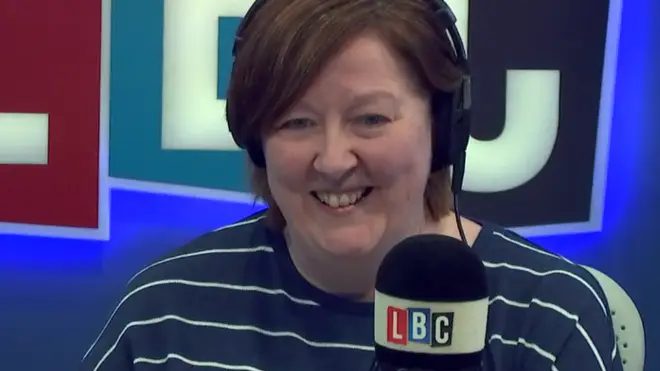 Scott from Harlow, Essex, phoned LBC to debate the story, but his take stunned Shelagh into silence.
He said: "Let's look down the street right now, any listener - do you see guys working in the road? Do you see guys sweeping the streets? Do you see guys up on a roof? Yes.
"Do you see women doing any of this? No. That's one reason because we do it better, on mass, we do it better. Sports, everything, we do it better."
After being challenged by Shelagh whether she would deserved less pay because "I have a womb", he continued: "When you go out on a date, who pays the tab?"
Leaving the LBC presenter in silence, he added: "What's hers is hers and what's mine is hers, we have to pay for everything."
And when Shelagh established Scott was not currently in a relationship, she had an idea why.
She thundered: "That's a good thing Scott, because I think if you opened your mouth on an average date you'd remain on your own for quite some time."
Watch the brutal takedown above.