The Remain Voter Who Is Now Being Swayed Towards Ukip
18 October 2018, 15:37
Shelagh Fogarty received a phone call from a woman who voted Remain, but now says she's being swayed towards Ukip.
Annabelle from Twickenham originally called to vent about Theresa May.
She's unhappy that the Prime Minister could agree to extend the Brexit transition period.
Mrs May believes it may be necessary to solve the Irish border question.
"I voted Remain, but the feeling I got is I wish [the EU] had been a bit more pragmatic to us, but they haven't," Annabelle told LBC.
"They've been pushing back, they've been doubling down because their project is not doing that well."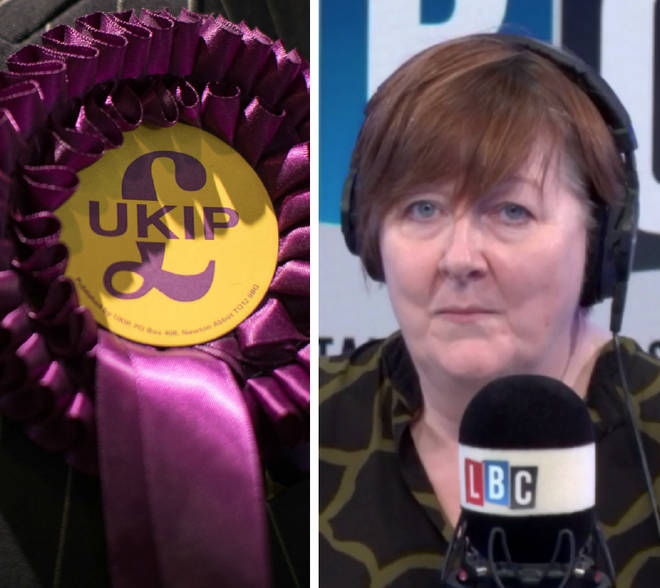 The caller went on to describe Mrs May has a "woeful" PM over her handling of the negotiations.
"She's a disgrace," she fumed. "For a person who is a vicar's daughter, she's a damn right disgrace."
Shelagh asked Annabelle about her voting past and wasn't quite expecting the response she got.
Watch above…