This Woman Found Out Her Abusive Husband Was Having 15 Different Affairs
15 December 2017, 15:47 | Updated: 15 December 2017, 17:41
This is the astonishing call to LBC from a woman who found out her abusive husband was having 15 different affairs.
Essex Police is under fire over a social media post which appeared to support domestic abuse victims staying in an abusive relationship.
The force apologised for using "clumsy language" in its campaign which uses the phrase "leave or stay together safely".
Karen called Shelagh Fogarty to share her story, which left listeners shocked.
"I never told anybody," she said of her abusive husband.
"Nobody knew what was going on, the only thing people did know was my husband was having an affair and my mum actually turned round and said 'can't you turn a blind eye to it?'"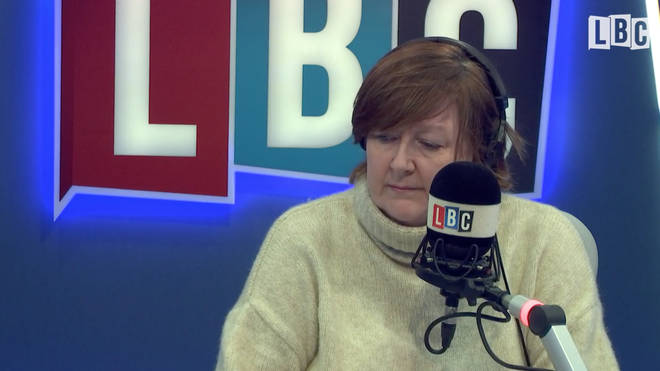 At this point, Shelagh cut in: "See I think that's abusive, having an affair is abusive."
To which the caller responded: "Well yes, I found out later on it wasn't just one - there were at least 15.
"He even got a job as a long-distance lorry driver so he could have more affairs."
As the pair's conversation continued, Karen shared the harrowing extent of the abuse she faced.
"I was held prisoner at home," she continued.
"I was tied to the bed for three days, I was raped, I was beaten, I was overfed."