Watch: Shelagh Fogarty And Naomi Wolf Clash During Harvey Weinstein Debate
13 October 2017, 15:36
This is the tetchy interview between Shelagh Fogarty and author Naomi Wolf over the on-going Harvey Weinstein scandal.
British and US police have continued their investigation into sexual assault allegations involving the movie mogul.
He is facing a litany of accusations of sexual harassment and assault from some of film's biggest stars.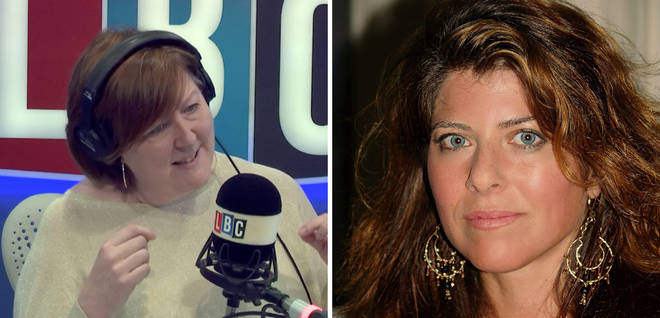 Kate Beckinsale became the latest British celebrity to speak out by revealing an alleged encounter when she was a schoolgirl.
During her introduction, Shelagh said she was "struck" by the number of Weinstein's alleged victims who continued to be seen and photographed next to him therefore after.
The LBC presenter said she wasn't "victim blaming" but added "why did they still feel they wanted to do that?"
Her comments seemed to anger Ms Wolf, who has suffered abuse herself.
"You really should be aware that in my view a lot of the things you just said are incredibly insensitive to victims," the author said. "They are really offensive."
Watch Shelagh's defence above as the pair continue to debate the matter.