Zimbabwean Journalist Sheds Tears Of Joy Live On Air As Mugabe Resigns
21 November 2017, 16:05 | Updated: 21 November 2017, 19:31
This is the incredible moment a Zimbabwean journalist wept live on LBC as news broke of Robert Mugabe's resignation.
An emotional Georgina Godwin told Shelagh Fogarty "I've been waiting for this all my life".
She was forced out of the country 17 years ago after being made an "enemy of the state" for starting an independent broadcast station.
Wild celebrations broke out as the 93-year-old's resignation letter was read out in the country's parliament.
He is said to have chosen to step down "to allow the smooth transfer of power" and made the decision voluntarily.
Ms Godwin originally joined Shelagh to discuss impeachment proceeding which had begun against Mr Mugabe.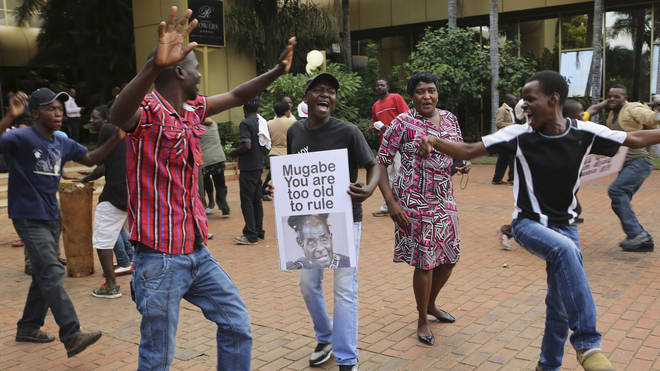 But as she entered the studio, the news broke and took her by complete surprise.
"I can hardly speak I'm afraid," she told Shelagh. "I'm sorry I think I might be about to cry actually."
Ms Godwin continued: "I've been waiting for this for my whole life.
"My whole life changed because of this man, I was thrown out of Zimbabwe, I was made an enemy of the state, I left my home with my book on the bedside table thinking I'd go back in six months, 17 years I'm still here and now he's gone."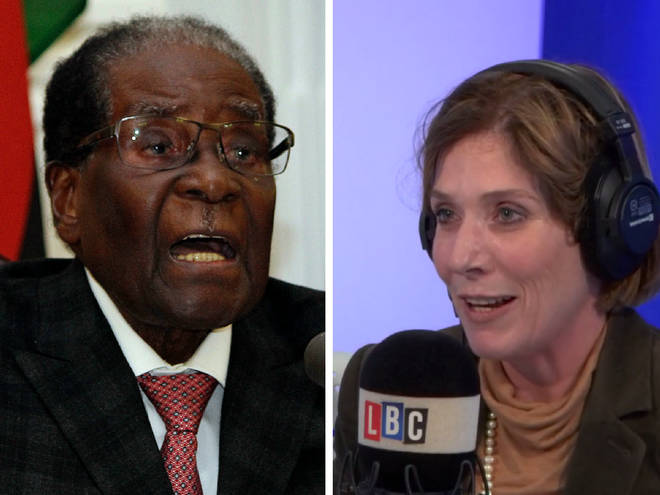 She added: "The point is that my whole career has been focussed on this moment.
"I'm ashamed to say that a few years ago I thought 'well this is never going to happen, I have to assimilate, it's the only way to be happy in a new country, try and forge a career in the British media' - which I may say I may have blown today by crying - so really my entire adult life has been focussed on this moment.
"I cannot believe he's finally gone."