Cliff Richard Tells Steve Allen You Will NEVER Catch Him Using Autotune
23 November 2018, 15:11 | Updated: 23 November 2018, 16:51
Sir Cliff Richard has insisted he will never use the autotune functionality used by modern popstars to correct their singing.
Speaking to Steve Allen's In Conversation, the legend revealed that if he gets a note wrong in the studio, he will simple sing it again and again until he gets it right.
He said: "You can be put into tune, but I have denied the engineer that pleasure.
"If I've sung it wrong, I'll sing it again, I'll sing it right.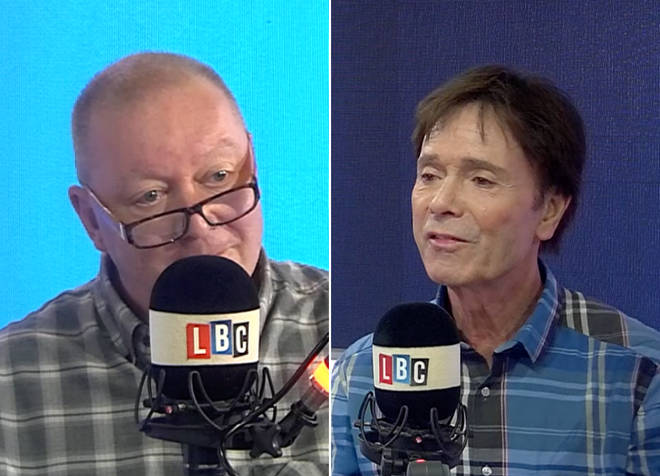 "None of us are perfect, you can't be perfect, but I try to achieve at least that factor, that if you listen to any of my albums you won't hear any bum notes because if I've sung them wrong, I'll redo them.
"It's much easier to do it that way and I feel prouder that even though I had to redo it, when you have that thing that's going to be there forever, it's very listenable."
Steve Allen In Conversation With Cliff Richard is on LBC on Saturday at 6am.