Stig Abell's Fiery Row With Tory Over "Death Tax" Policy
22 May 2017, 10:14 | Updated: 22 May 2017, 14:40
This is what happened when Stig Abell told a Conservative that their social care policy is a "death tax".
He told Dominic Raab that the plans for making people pay following their death for the care they have late in life is simply a "death tax".
But in this feisty exchange, Mr Raab insisted people will only pay if they can afford to.
Stig told him: "Let's be honest here, we should call it what it is. This is a death tax, isn't it?
"This is a tax on your assets to pay for the illness that you have before you die."
But Mr Raab hit back: "It's clearly not a tax because it's saying that those that can afford to contribute to their own care should do so through their assets.
"That's not a tax. That's, if you like, the principle of users pays where you can. It would be a tax if it was a general tax for the public. In fact, it's the opposite of a tax."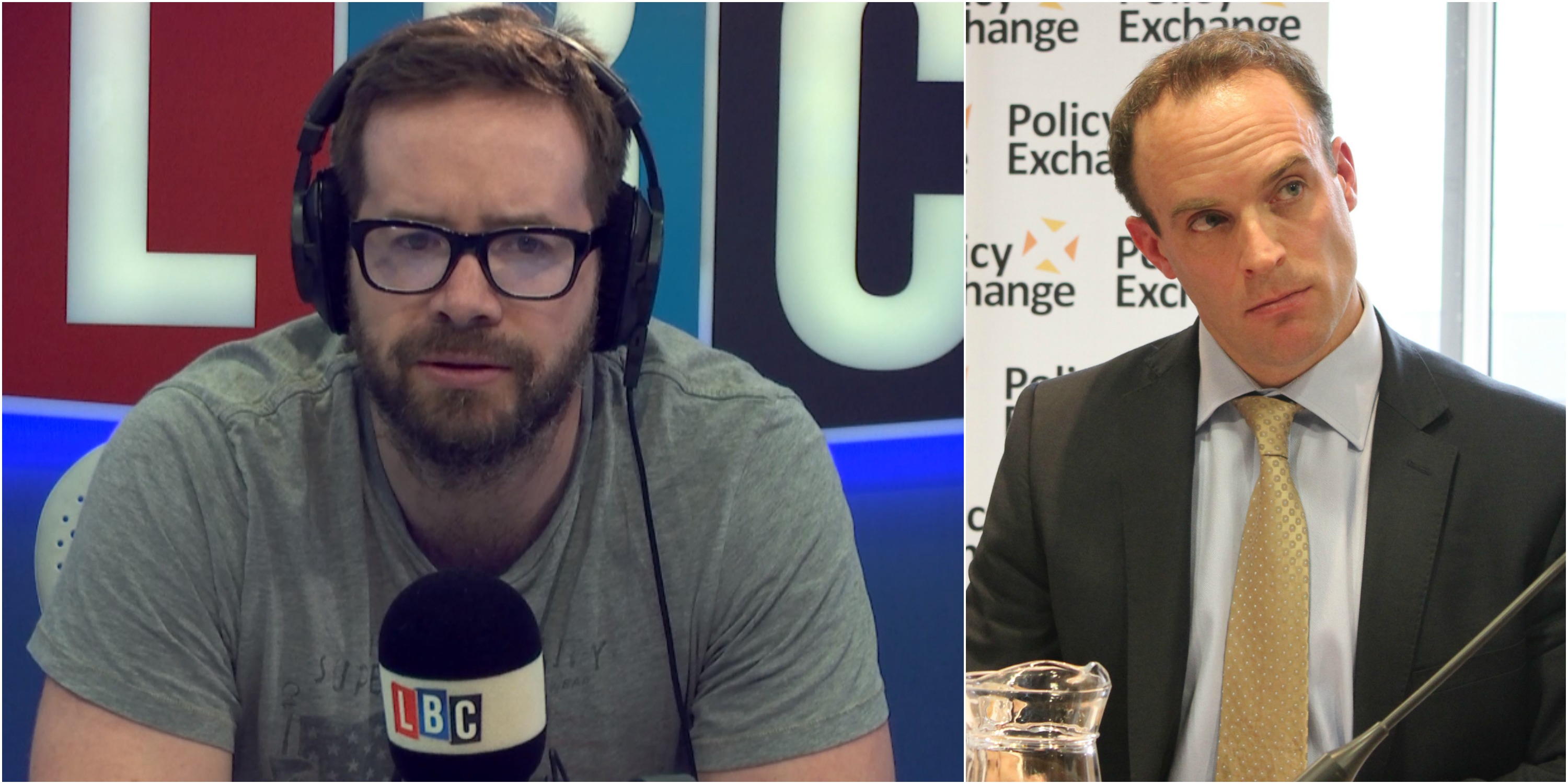 Stig picked up on his claim that users have to pay for their care, asking why the Tories think this is a good idea, but not paying for other parts of care on the NHS. He said: "Dementia is an illness, why is that different to another type of illness?"
Mr Raab said: "Some make tht argument, we're not making that argument. Social care is different to the NHS.
"We adhere to a principle that the NHS is free at the point of entry. Because of the difficult decisions we're taking on social care, we're able to put in an extra £8billion into the NHS."