Stig Abell's Moment Of The Year
27 December 2016, 10:29 | Updated: 27 December 2016, 10:37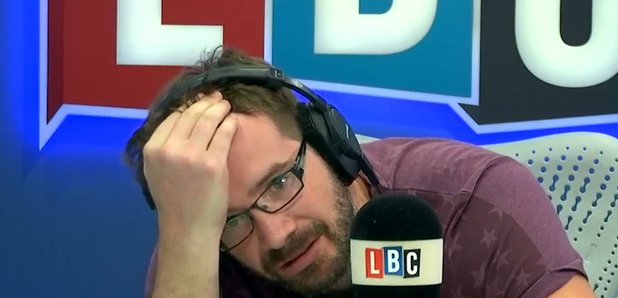 We asked Stig Abell to pick his most memorable moment of the year and not surprisingly, this extraordinary call was his choice.
In September, senior figures in the Church of England called on the church to change its "archaic" position on homosexuality. The debate about the issue prompted this call from Grace that left Stig more than a little exasperated:
Looking back at the end of the year, Stig says: "The reason I love LBC so much is the chance cordially to disagree with some of the lovely callers.
"On this occasion, Grace wanted to find a reasoned argument against Christians' approval of gay marriage.
"That she could not is no surprise (hers is not a rational position), but our attempts to find common ground were illuminating, and no tempers were lost.
"She also nearly stumps me entirely when I unwisely broach the subject of menstruation.
"At one point, I am left face down, prostrate with incomprehension, like a religious believer (ironically enough)..."