Stig On Israel Palestine: Stop With Conspiracies And Get On With The Problem
5 February 2017, 18:27 | Updated: 5 February 2017, 18:46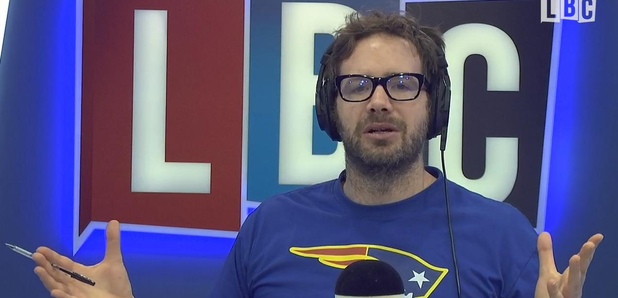 A caller accused LBC of conspiring against Palestine during a conversation about the Israel Palestine conflict and Stig Abell had this response.
Stig asked his listeners about their views on the Israel Palestine conflict following comments from the Israeli Prime Minister Benjamin Netanyahu.
Netanyahu said he will emphasise a need for a "common stand" against the "Iranian aggression that has reared its head in recent days" when he meets with Theresa May.
Stig asked his audience what they need to hear from the meeting, and received a variety of responses.
One caller, Adam, then said the media was biased towards the Zionist agenda, including LBC.
This was Stig's response.