This Is Why Remainers Must Continue To Question Brexit: Ayesha Hazarika
30 December 2017, 12:52 | Updated: 30 December 2017, 12:57
Ayesha Hazarika is fed up with Remainers being silenced by the argument that Brexit is "the will of the people" and urged them to continue to question the government's position.
Lord Adonis resigned from the government's infrastructure commission because he disagreed with Theresa May's policy on hard Brexit.
He's been criticised by Leave voters, but Ayesha said she had a lot of respect for the way he put his principles ahead of his title.
And speaking on her LBC show, she urged Remainers to continue to put pressure on Brexiteers.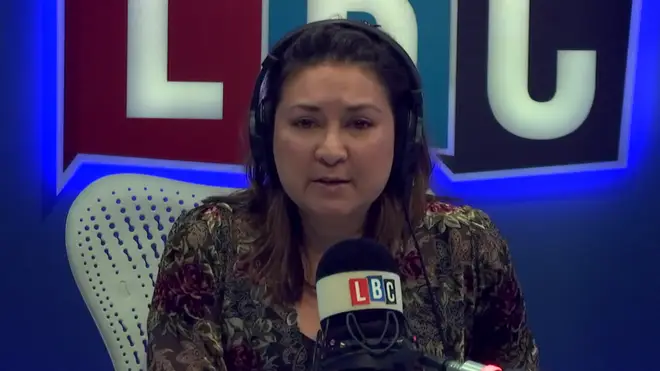 She said: "There is nothing unpatriotic about questioning Brexit and asking some searching questions about what this will mean for the future of the country.
"It was quite a close vote, there's a lot of people that did vote to remain. And yes we are leaving, but you can't just ignore people's concerns, you can't just say 'Do you know what, you lot lost hahaha, you don't count anymore.'
"Brexit is the biggest decision that this country has taken since the war and it is going to affect the next generation and generations to come.
"There's nothing ignoble about asking questions about Brexit. Now, I don't want a second referendum myself, I think the first referendum was divisive and bad enough and I think there was definitely fault on both sides in the campaign.
"But I don't think there's anything wrong with decent politicians and people in public life or anybody asking serious questions about Brexit, about expressing their concerns. We are leaving the EU but surely even the most ardent leaver doesn't want a Brexit which is going to harm the prosperity of this country, especially when we have got really big social problems in this country.
"We've got an NHS starved of cash, we've got cuts in classrooms, we've got a housing crisis. There are lots of other big issues.
"So I think we've got to stop just massively beating up anybody who has the temerity to even ask a sensible question about Brexit."