Tom Swarbrick Says Only The Most Intelligent People Are Working On Brexit
3 April 2018, 11:37 | Updated: 4 April 2018, 17:00
On his return to LBC after a stint working in Downing Street, Tom Swarbrick spoke of high praise for the individuals working "quietly in the background every single day" as the "most diligent and most intelligent" people.
"We are exceptionally fortunate that they are working on brexit and going through it piece by piece in great detail on our behalf"
"They're doing this to make a success of it
"They're doing absolutely a brilliant job. having seen it up close."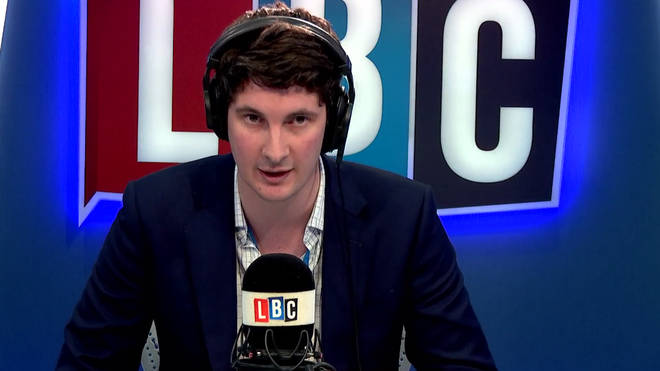 Tom also backed up Liam Fox, who came under fire for saying that making a trade deal with the EU should be the "easiest in history."
"That's not what I think he was saying" he said.
"I think he was saying that when you start from a place of pretty much perfectly aligned on various issues, to roll it over, to start those negotiations and to get this good deal, should be pretty easy.
"Politics will get in the way of course, but it should be the easiest in human history because frankly its in everyone's interests for it to happen smoothly."