"More Than 250,000" To Protest Against Donald Trump During UK State Visit
23 April 2019, 15:09 | Updated: 23 April 2019, 15:15
More than 250,000 people will take to the streets of London in protest against Donald Trump's State visit later this year, one organiser has told LBC.
Asad Rehman of the Stop Trump Coalition told Tom Swarbrick to expect a large "carnival of resistance" when the US President visits the UK in June.
Mr Trump and his wife Melania will be guests of the Queen during the three-day visit, which begins on the 3rd June.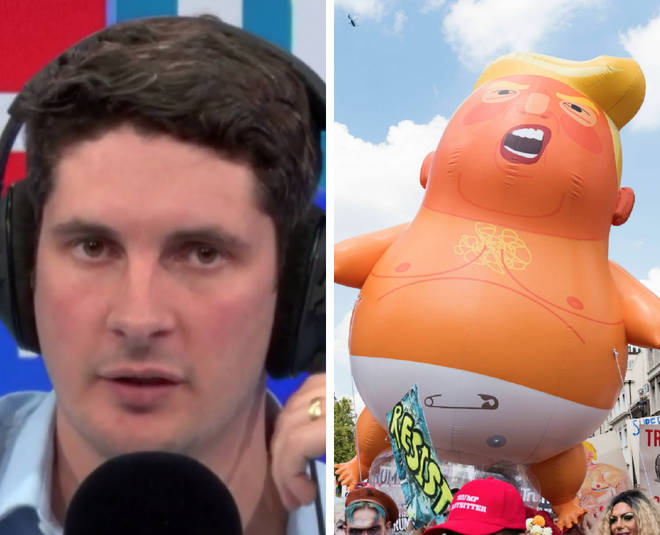 He will hold talks with the Prime Minister and attend a ceremony in Portsmouth to commemorate the 75th anniversary of D-Day.
Last year thousands of protesters flooded the streets of London during the US President's two-day working trip to the UK.
And, Mr Reham predicts more people will march against the visit which he claimed is a "desperate attempt to sign a toxic trade deal".
"We can confidently expect way more than a quarter of a million people to come out on the streets," he said.