Former Black Rod Likens John Bercow To Harvey Weinstein
5 May 2018, 08:36 | Updated: 5 May 2018, 08:46
The former Black Rod compared the Speaker of the House to Harvey Weinstein, who has allegedly sexually assaulted or harassed a large number of women in Hollywood.
Lieutenant General David Leakey, who was Gentleman Usher of the Black Rod for seven years, told Tom Swarbrick he was not calling for the Speaker's resignation, but compared claims of bullying to the sexual harassment claims facing Harvey Weinstein.
He said: "Mr Bercow is not an altogether bad speaker.
"Harvey Weinstein is not altogether a bad film mogul.
"He ran a fantastic film studio and stepped over the line and had to step down."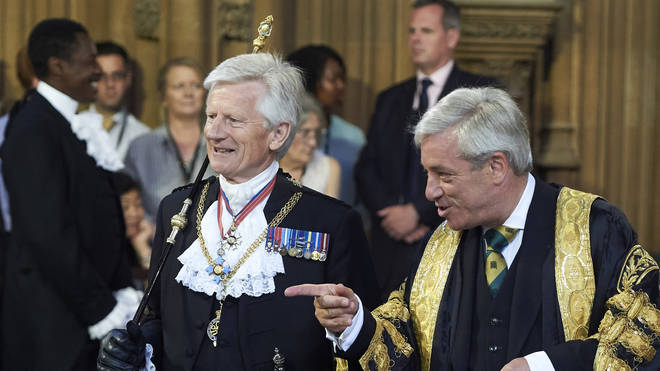 The former senior Westminster official is the second to accuse the Speaker of bullying in less than a week.
Angus Sinclair, the Speaker's former chief of staff, said he took "compulsory early retirement" after feeling physically intimidated, demeaned and mimicked.
A spokesperson for Mr Bercow said: "Mr Speaker refutes all the allegations levelled by Mr Leakey."
Mr Bercow previously denied bullying Mr Sinclair.