Boris Johnson Is A "Larger Than Life Character", Says Foreign Minister
15 July 2018, 19:24
A Foreign Office minister said that politicians are "playing with fire" as they argue about a possible leadership challenge over Theresa May's Chequers deal.
Sir Alan Duncan said that the "consequences are far more severe" than "when we were going through the Maastricht stuff."
He told Tom Swarbrick that politicians were "playing with fire" and that it is "essential that people back the Prime Minister".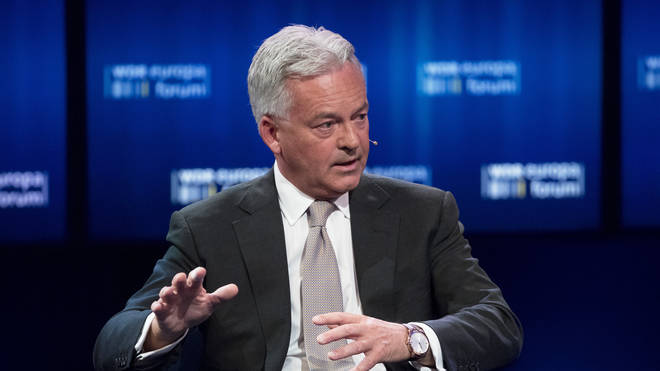 Sir Duncan said he had a "very good" working relationship with the former-Foreign Secretary.
Asked whether he would miss Boris Johnson, Sir Duncan stuttered, before describing his colleague as a "larger than life character".
"I realised very quickly there was only room for one showman in the Foreign Office, and there's no point in me competing.
"So I had a very simple mantra: stay loyal to Theresa, stay local to Boris, and stay out of the news."