Conservative Party Chairman: ID Cards Not The Answer
6 May 2018, 09:05 | Updated: 6 May 2018, 09:24
The former Immigration Minister tells Tom Swarbrick ID aren't necessary to preventing a repeat of the Windrush problems.
The Conservative Party Chairman said that a failure to keep records led to the "tragic situation" of the Windrush scandal.
Brandon Lewis told Tom Swarbrick the government is using technology to make sure EU citizens obtain their settle status so the issue doesn't happen again.
"I think technology is a large part of the answer as we go forward," he said.
"I'm not sure that ID cards are necessarily the answer.
"For example, passports are a much more secure, much quicker way to get through the airport.
"If people are using those electronic gates they will have experienced the fact you can go through in fifteen seconds.
"ID cards simply don't work in that kind of technology at the moment."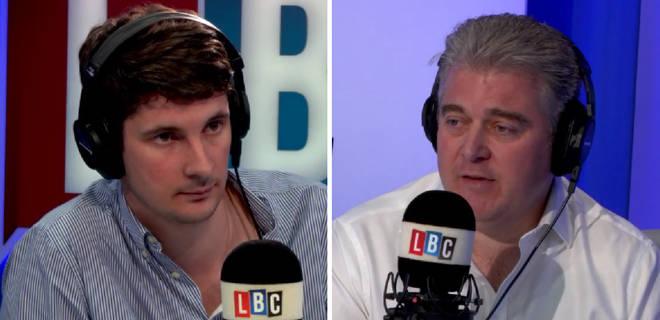 The Home Office has been accused of introducing ID cards 'by the back door' as the police officers are to given instant access to the driving licence database.
The new National Lew Enforcement Data Programme will combine data on motorists, criminals and vehicles from the DVLA, Police National Computer, and Automatic Number Plate Recognition (ANPR) systems, according to the Home Office.
But the Chairman of the Science and Technology Select Committee has warned that the police will "in effect [be] holding our identity cards rather than us as citizens."
"We become walking identity cards" he said.