Caller Rages Down Phone In Clash Over Migrants Crossing The Channel
28 November 2018, 14:04 | Updated: 28 November 2018, 14:38
An LBC caller raged down the phone at another as he demanded Britain opens its doors to migrants attempting to cross the English Channel in small boats.
More than 100 people have been brought ashore in the last month, many of whom are believed to be Iranian.
Home Secretary Sajid Javid said he's considering sending a Border Force ship to patrol the coast to deal with the spike in attempted crossings.
But Taff, from south Wales, phoned Tom Swarbrick because he was furious that this was even up for discussion.
"Open the doors and welcome them," he demanded.
"We've got hundreds of thousands of jobs in the National Health Service, we should utilise them".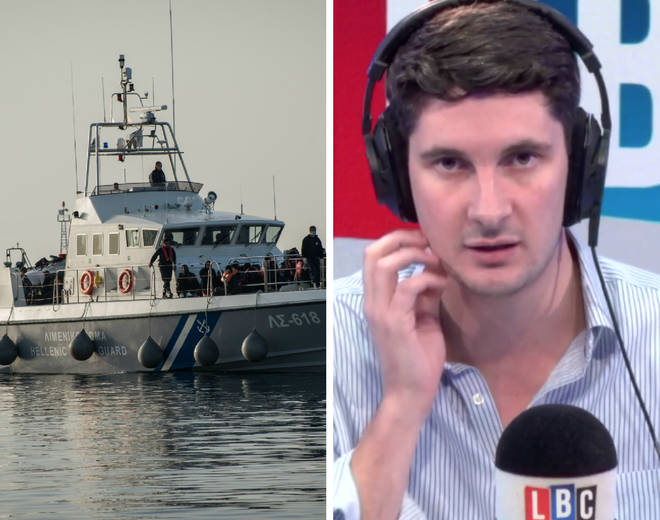 But, Ross from Exeter saw this from a completely different point of view.
"Most of these people aren't genuine refugees," he said as he alluded to a recent case of an adult asylum seeker who posed as a schoolboy in Ipswich.
"They're coming to exploit us," Ross added.
Taff, however, was not amused with what he hear as he shouted down the phone: "They're not aliens! They're human beings".
He added: "Open your heart, open your mind… stop listening to the Tories!"