Chequers Deal Is Dead, Says Tory MP Who Met Michel Barnier
4 September 2018, 11:50
A Conservative MP who met with Michel Barnier says that the Chequers deal is "not acceptable" to the European Commission, but is confident an agreement can be reached.
John Whittingdale, who sits on the the Brexit select committee, said that Michel Barnier "made clear" that the Chequers proposal was "not acceptable to the European Commission" as it undermined the integrity of the single market.
The Conservative MP told Tom Swarbrick that the EU's chief Brexit negotiator put forward an alternative which wasn't too dissimilar to what he had wanted himself.
He said: "What he did come forward with was an alternative which he was working on - which was based upon a free trade agreement such as the one signed with Canada, but with the agreement that we would continue to cooperate on security matters and a mutual recognition of standards."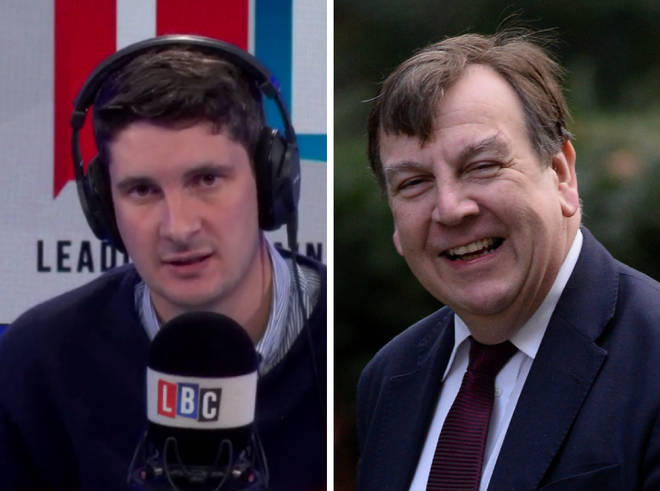 "There we were looking to Mr Bariner advancing what was not a dissimilar view, so that me think that the prospect of getting an agreement are much stronger than we have been lead to believe," Mr Whittingdale said.
"The Chequers option outside of the members of government appears to have very few friends."
Tom asked: "Would you say it's dead?"
Mr Whittingdale replied: "On the basis of what I've heard today, yes."