Liam Fox "Under No Doubt" United States Is Keen On A Trade Deal
14 July 2018, 08:55
The UK's Secretary of State for International Trade believes the United States is still interested on a trade agreement after the President said that Theresa May's Chequers plan would "probably kill" any deal with the US.
Dr Liam Fox says he is "under no doubt" that the United States will seek a trade agreement with the UK after Brexit after Donald Trump said that the Prime Minister's plan would "probably kill" any deal.
The Secretary for International Trade said that he held "very positive discussions" before the President came to the UK.
He told Tom Swarbrick that "one interview in one newspaper doesn't really change because of the conversations we've been having."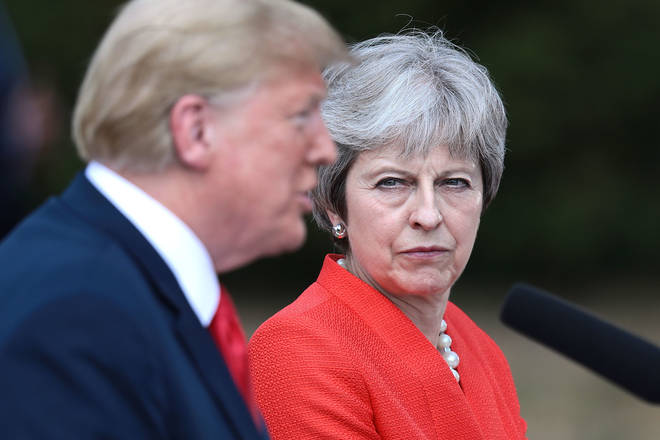 The President claimed that he and Mrs May had "probably never developed a better relationship" than during this trip.
But in an interview with the Sun newspaper, he said that the former-Foreign Secretary Boris Johnson would make a "great Prime Minister".
He also said that Theresa May did not listen to his advice on how to conduct Brexit negotiations and "wanted to go a different route".
Donald Trump's visit to the UK has been hit with protests up and down the country, including a giant blimp depicting the President as a baby in a diaper holding a smartphone.