Remembrance Day: LBC Guests In Bitter Row Over Wearing The Poppy
16 October 2018, 13:41 | Updated: 16 October 2018, 13:49
A white poppy campaigner sparked a bitter row when he described the man who led Britain's Bomber Command during WW2 as a "mass murderer".
Symon Hill of the Peace Pledge Union said he felt "physically sick" at the thought of a memorial for Sir Arthur Harris.
He spoke on LBC alongside Timur Coskun of Cambridge University's Conservative Association.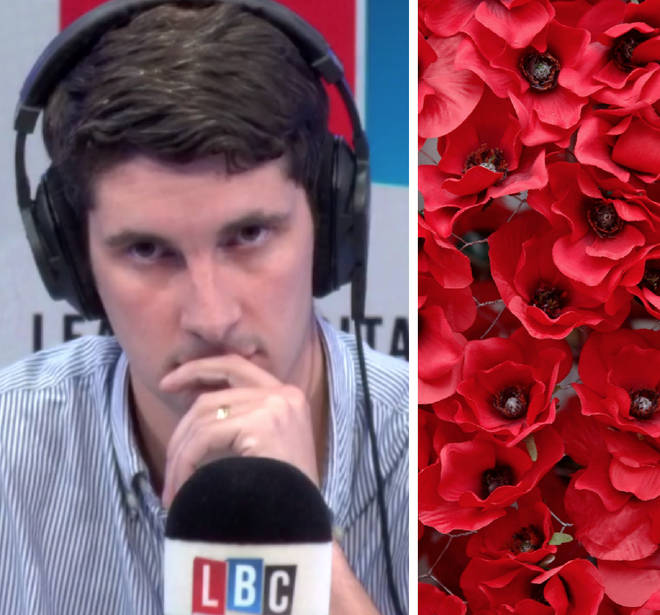 It follows a decision by the Student's Union at the university which rejected calls to do more to promote Remembrance Day this year.
Mr Hill wears a white poppy instead of the traditional red one as a symbol of pacifism.
He believes everyone who suffers in conflict should be remembered, but Mr Coskun argued Remembrance Day was specifically to remember British soldiers.
The pair locked horns as Tom Swarbrick attempted to mediate the clash.
It became particularly heated when Mr Hill was critical of the large-scale Bomber Command raids on Germany.
Watch it unfold above.