Former Security Advisor "Convinced" EU Will Cooperate On Defence
2 June 2018, 09:09 | Updated: 2 June 2018, 10:58
The former UK security advisor is "convinced" that Britain will not be excluded from EU defence and security networks after Brexit.
Sir Mark Lyall Grant, a former security advisor to Theresa May, said that "national security and defence is less affected by Brexit than many, many policy areas of government."
He told Tom Swarbrick that security "has always been the responsibility of individual states, not the European Union."
"There's been a lot of talk recently focussed on the Galileo navigation system about us being excluded from these bodies.
"It is true that they are EU bodies and they are owned by the European Union, and if they wanted to exclude us from it they could do so.
"But they will not want to exclude us from it because we a re a major contributor to EU security.
"We have the biggest defence spending of any European Union country, we have the best intelligence agencies, we have a very good diplomatic service, we have the biggest aid program of any country in Europe, so why would they want to exclude us from those things?"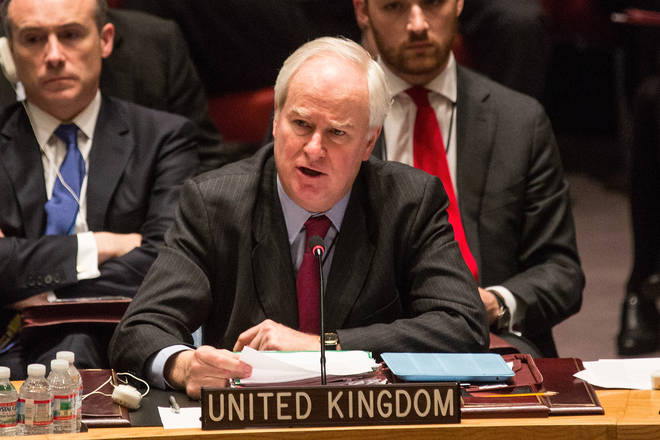 The former Home Secretary Amber Rudd described reported attempts by France to block the UK remaining part of Eu security systems post-Brexit as "very unwelcome".
She told Iain Dale on LBC: "We want everybody to be safe throughout Europe."
"The way to do that is to make sure that the UK keeps up not only its membership but its influence of things like Prum and Sis (Second Generation Schengen Information System), Europol and the European Arrest Warrant".