Tom Watson Reveals What He And Jeremy Corbyn Speak About Over Text
25 October 2018, 19:40 | Updated: 25 October 2018, 19:50
Tom Watson insists he has a "very warm relationship" with Jeremy Corbyn as he revealed the pair text each other everyday.
The Deputy Leader of Labour stood in for Nigel Farage to host his first LBC show on Thursday.
He was asked whether he got on with the Labour leader over speculation of a rift between the pair.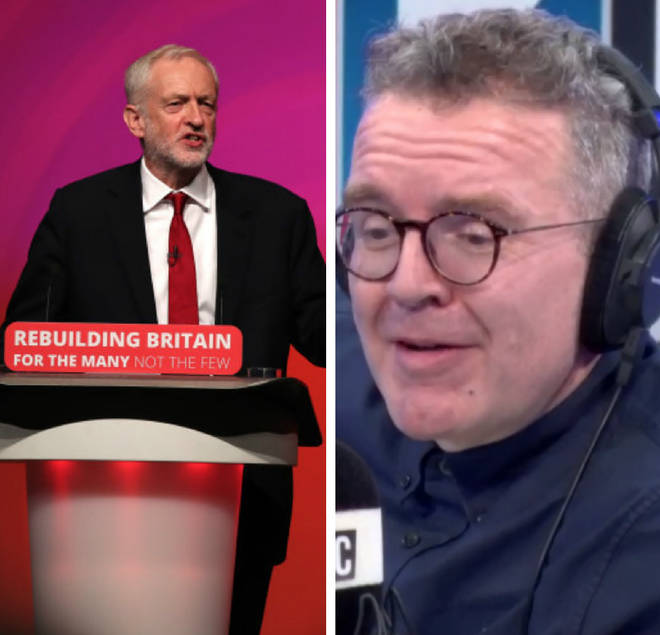 "We talk everyday," Tom replied.
"We text each other about football, we talk about our kids, it's a very warm relationship.
"Occasionally we use emojis, but I'm not going to tell you which ones because we'll end up the Daily Mail Diary column."
He added: "There's a lot of nonsense written about the intrigues of the Labour Party."
Watch the moment above...