Boris v Bob Crow On Tube Strikes - Watch In Full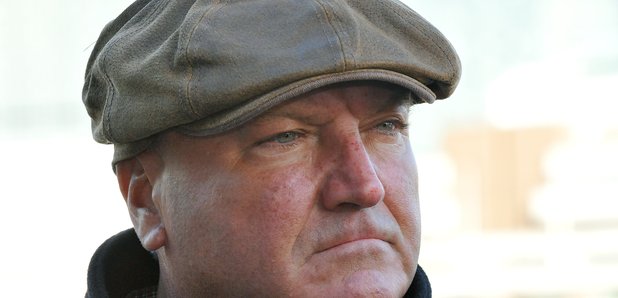 Boris Johnson and Bob Crow spoke for the first time in years live on LBC just 12 hours before a tube strike is set to cripple London's transport system.
The Mayor of London and RMT union boss had not spoken for around two years, despite the first of two 48-hour strikes on the London Underground.
But "Bob from Woodford Green" phoned in to Ask Boris live on LBC to put his point across over the Tube strikes.
"All we want in an opportunity to talk about the tube and the future of the tube," the RMT General Secretary began. "We're not coming down to score any points over you, it's more serious than that, we want the opportunity to speak to the Mayor of London about the problems of tube workers."
Boris responded by saying it was "very good" of the RMT leader to ring in, before reiterating that for him to engage with them he would need the strike to be called off.
"I'd be more than happy, of course, to sit down and talk with you Bob about what your members are doing to run the greatest tube system in the world, the improvements we are making, the reductions we've seen in delays, the investment that we both want to see go into the tube, of course we want to do this," the Mayor said.
Both sides accused the other of holding a gun to their heads. The Mayor said the threat of strike action was a gun to the headsof Londoners, whereas Mr Crow has claimed that Boris saying he will only meet with unions if they call off the strike action amounts to the same thing.
Bob Crow claimed live on air that the unions would "love" to call the strike off - but said it hinged on the suspension of a form "saying that these jobs are going".
The Mayor of London countered that he was unaware of the document repeated urged Mr Crow to return to the negotiating table with London Underground bosses at conciliatory service ACAS.
"What you need to do Bob, with great respect, is get in and talk to Phil Hufton, talk to the team at LU who are more than happy to engage in these issues, which you know perfectly well are not within my sphere."
It is thought up to 1,000 jobs may be at risk because of the closure of ticket offices, however the Mayor of London claimed that more than that number of people have expressed an interest in voluntary redundancy.
He added that there would be no compulsory job losses and, although posts are disappearing, new jobs will also be created.
"What you've got to do is call off this pointless strike that will do nothing except cost your members their wages," he told Bob Crow.
"In the end ticket offices are old fashioned technology. Six years ago when I first started talking about ticket offices, the iPhone wasn't even invented."