Nigel Farage: "I Can Set Fire To France!"
12 February 2016, 20:16 | Updated: 15 September 2016, 13:00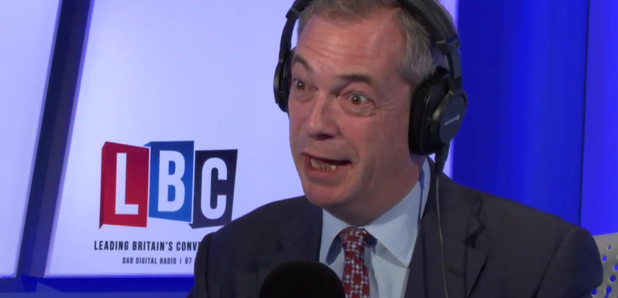 Nigel Farage admits that being an MEP gives him some very unusual privileges - watch out France!
The Ukip leader is hosted his own Friday night show on LBC and in the first hour he spoke about MP's privacy.
In the course of the discussion, Nigel was moved to confess that being an MEP has earned him some very odd rights.
Take a look above.