Nigel Farage Says He'll Be Asking Americans For Forgiveness
27 November 2016, 13:25 | Updated: 27 November 2016, 13:30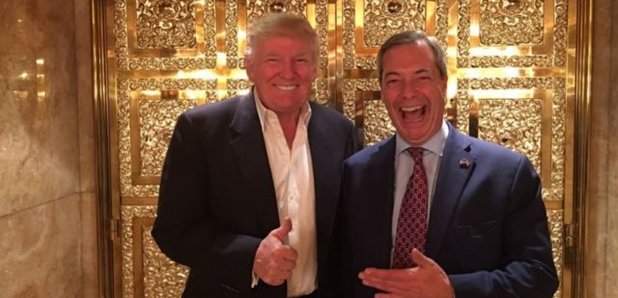 With another trip planned to America, Nigel Farage says he'll be going to apologise on behalf of British politicians who said insulting things about Donald Trump.
Standing in for Katie Hopkins on LBC this morning, the former Ukip leader confirmed that he's planning to return to the US, just weeks after meeting Donald Trump there.
He made it quite clear why he's going.
"Regardless of what Downing Street thinks, I'm going back to America at the end of this week. I'm going to meet all sorts of people.
"I shall say to them...please forgive some of the things that were said about your President during the election campaign. It's in both of our interests to get closer.
"For Carol (a caller) and others who think I'm bigging myself up, I'm only trying to help."