Jacob Rees-Mogg: This Government Doesn't Believe In Brexit, I Do
9 July 2018, 10:11 | Updated: 9 July 2018, 10:37
Jacob Rees-Mogg gave a booming response to the Prime Minister's Brexit position: The government don't believe in Brexit, but I do.
The powerful Conservative backbencher was live on LBC, speaking to Nick Ferrari this morning following the resignation of Brexit Secretary David Davis.
And he gave a passionate speech on why we need to back Brexit.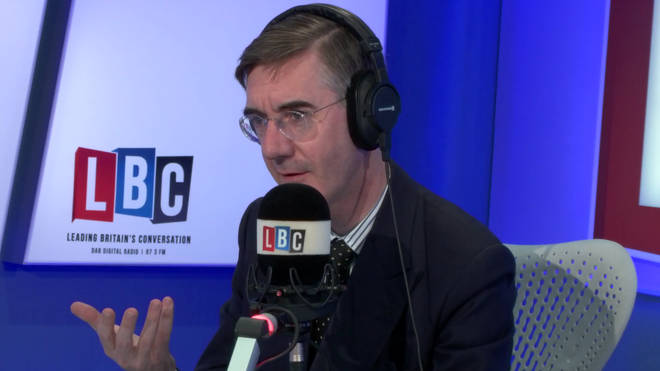 Speaking on Ring Rees-Mogg, he said: "David Davis was a leaver, he campaigned strongly for leave.
"He said in his letter 'The general direction of policy will leave us in, at best, a weak negotiating position and possibly an inescapable one.' So, he has basically resigned because he thinks the negotiating position is too weak.
"And the reason for the weakness is not because members of the cabinet lack backbone, but they basically don't back Brexit. That's the underlying problem.
"People like me think leaving is a phenomenal success in itself and gives us all these opportunities to manage the economy the way we want, to set our rules, to set our domestic policy agenda without Brussels interference."