Jacob Rees-Mogg Claimed He Is An Expert On Peppa Pig... So We Gave Him A Quiz
12 November 2018, 12:15
In his previous show, Jacob Rees-Mogg claimed to be an expert on Peppa Pig. This is what happened when Nick Ferrari tested him on the cartoon.
The Conservative backbencher admitted he had never seen The Simpsons, but his six children had made him watch a lot of episodes of Peppa Pig.
You can't say something like that to Nick Ferrari and get away with it, so this morning, Nick put Mr Rees-Mogg's knowledge of Peppa and George to the test.
I think it's pretty clear to everyone that he doesn't know as much as he claimed.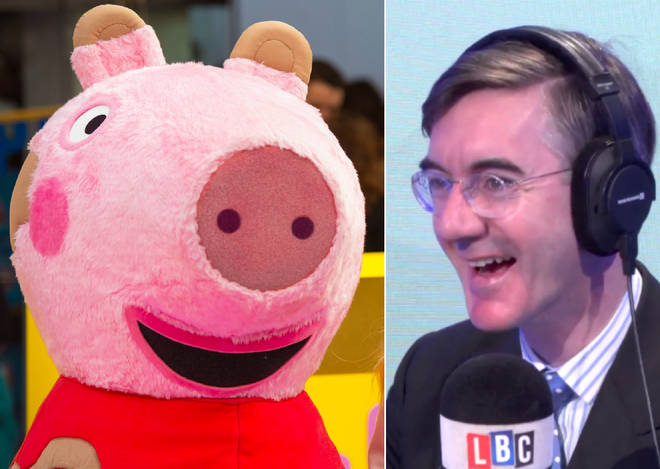 The questions Nick asked are:
1. What is Peppa Pig's favourite Cake?
2. What is the age gap between Peppa and her brother George - 2, 3 or 4 years?
3. What is the name of Peppa's teacher?
4. What is the name of Peppa's sheep friend?
5. Only two humans have been characterised in Peppa Pig Santa Claus is one, who is the other who takes great delight in jumping in muddy puddles?
How did he get on? Watch the quiz at the top of the page.