Jacob Rees-Mogg Put On Spot Over Rejecting Debate With Lord Adonis
17 September 2018, 09:49 | Updated: 17 September 2018, 09:55
Jacob Rees-Mogg performed a U-turn and accepted Lord Adonis' challenge of a Brexit debate live on LBC.
The Labour peer challenged him to a duel on Britain's decision to leave the European Union, saying: "We should have this out. I'm going back to the 18th century because I always try to meet Jacob on common ground. I have issued a challenge to him for a duel."
The Brexiteer originally insisted he would not be taking part, but seemed to have a change of heart during Ring Rees-Mogg this morning.
Talking to Nick Ferrari about his decision to turn it down, Mr Rees-Mogg said: "I thought the whole thing was silly, the idea of a duel.
"I may be old-fashioned, but I don't think duelling brings credit to anybody."
However, when pressed about why he wouldn't debate Lord Adonis, Mr Rees-Mogg changed his mind, saying: "I've debated Lord Adonis before. I'm always happy to debate people.
"I always welcome distinguished callers."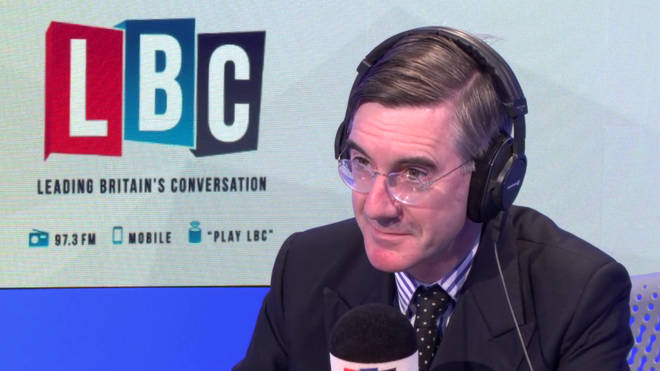 However, the powerful backbencher hit back at Lord Adonis' claim of the amount of money saved by Brexit was unfounded, adding: "He's very selective about what he quoted from my letter.
"I said there would be a £100billion Lord Adonis dividend if we scrapped HS2 and left the European Union. £40billion of that comes from leaving the European Union - and he ought to read the House of Lords explaining this.
"But the other £60billion comes from getting rid of HS2, his pet project, which is one of the biggest white elephants this country has ever embarked upon."