Jacob Rees-Mogg's Booming Reason Why There Should Be No People's Vote
5 September 2018, 12:14
This is Jacob Rees-Mogg's booming response to the caller who asked him why he's scared of a second referendum.
The powerful backbencher said the idea of a People's Vote on Brexit was a "singularly silly idea" because we've already had three votes on the topic.
When asked if he was frightened of another vote on the EU, Mr Rees-Mogg said: "No, I'm not afraid at all. I just think it's a singularly silly idea.
"We've already had three votes on this. We had a vote in 2015, the General Election, as to whether or not there should be a referendum. We then had the referendum itself. And we then had a General Election where over 80% of people voted for parties committed to leaving.
"The only people calling for a second referendum are people who don't like the result and want it changed and don't recognise the democratic will of the British people."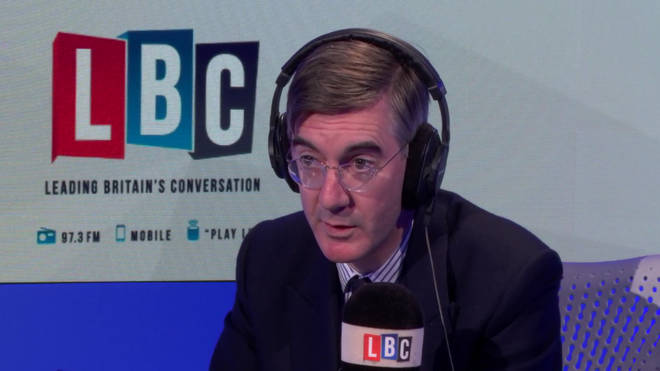 Calls for another vote have increased this week as the prospect of a no-deal Brexit moved ever nearer. But Mr Rees-Mogg had a strong message for those people asking for a People's Vote.
Speaking on LBC's Ring Rees-Mogg, he said: "If we had a second referendum, it would be on a different issue. It would be on the issue of democracy.
"Or are we some small country that gets bullied by the European Unioninto voting again and again until we do what we're told?
"I think that's undemocratic and I think it's simply not how the British people would expect to behave."