Jacob Rees-Mogg Admits There Would Be "Transition Issues" After No-Deal Brexit
15 October 2018, 09:52 | Updated: 15 October 2018, 10:37
Jacob Rees-Mogg says Britain has no need to fear a no-deal Brexit, despite admitting that there would be "transition issues".
With Theresa May pushing her Chequers deal and Brexiteers wanting a Canada+++ trade deal, the prospect of a no-deal Brexit is increasing all the time.
A series of government papers released last week showed the potential threats of leaving without an agreement, ranging from planes being grounded to Netflix not working.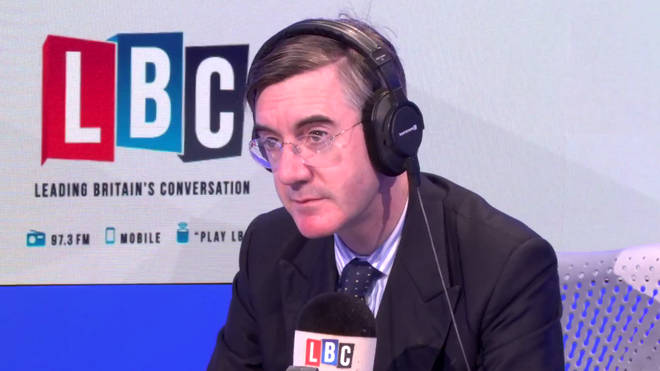 But speaking on LBC, Jacob Rees-Mogg said: "It would be foolish of me to say that there would be no transition issues. There definitely would be, whether they're queues at Dover or whatever. There would be some difficulties.
"But they would be overcome as we begin to trade with the EU on a perfectly normal World Trade basis and would be an interim stage to a much cleaner and quicker Brexit.
"It's not an advantage-free proposition."