Jacob Rees-Mogg's Booming Response To Caller Who Calls Him A Hypocrite
25 June 2018, 09:52 | Updated: 25 June 2018, 10:02
Jacob Rees-Mogg had this powerful response to a caller who labelled him a hypocrite after accusing him of moving his company's office to Dublin.
Reports suggested that Mr Rees-Mogg's company Somerset Capital Management had opened an investment fund in Dublin in order to sidestep the problems with passporting once Britain leaves the EU.
But when Peter called him on LBC to query the move, Mr Rees-Mogg told him he was wrong in no uncertain terms.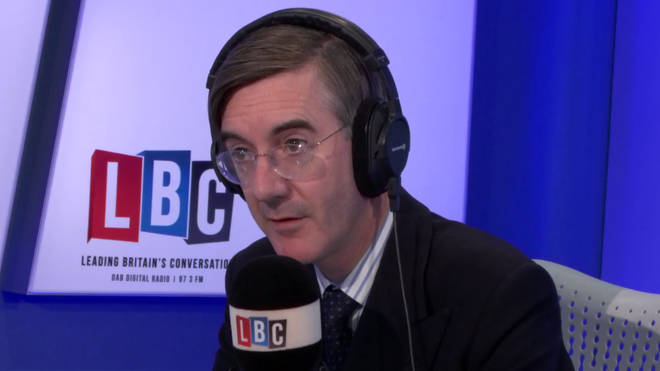 Peter told him: "You're the great Brexiteer. But personally, I think you are the biggest hypocrite I've ever known.
"Can Mr Rees-Mogg explain why his own company has relocated to Dublin, which will be part of the EU?"
The answer was very simple: "We haven't relocated to Dublin. We don't have a new office in Dublin. We have a London office and a Singapore office. We won't have a Dublin office.
"It has a fund in Dublin. We have funds all over the world, we have funds in America, we have funds in Australia, we have funds in Singapore. We have funds globally to meet the requirements of our investors.
"Lots of investors like to have a structure which is in an independent jurisdiction. This fund has been in the pipeline since before we had the vote to leave the European Union.
"I'm afraid this chap doesn't know what he's talking about."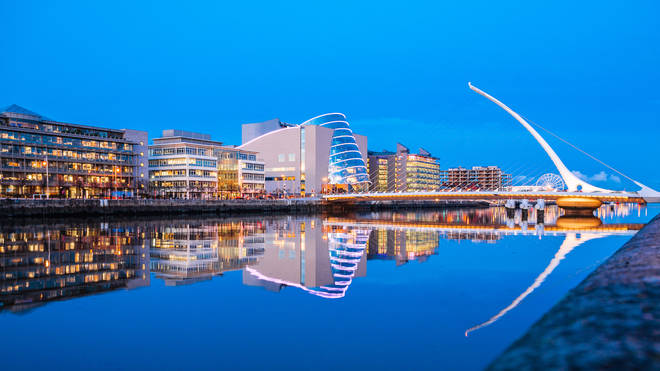 Peter was not happy with the response, insisting: "Well... I know differently because we know full well he's opening up an office in Dublin. We know full well that's the cater for the EU side of things. I think you're an absolute hypocrite."
Mr Rees-Mogg hit back hard: "You come on and you bandy around charges against politicians. You then listen to the answer and you know something that simply isn't true.
"So can you find some evidence for us setting up an office in Dublin?
"If you're going to make aggressive charges, don't you think it's not a bad idea to get your facts right first?"