Theresa May Not To Blame For Windrush Mess, Insists Jacob Rees-Mogg
30 April 2018, 09:44 | Updated: 30 April 2018, 09:49
Jacob Rees-Mogg has told LBC the issue of migrant removal targets is not Theresa May's responsibIlity as she's no longer the Home Secretary.
Her successor, Amber Rudd resigned last night after admitting she inadvertently misled MPs over whether the targets existed.
Mr Rees-Mogg's insisted Ms Rudd's not been acting as a "human shield" for the Prime Minister.
A caller to his Ring Rees-Mogg show told him that she believes Mrs May should resign over the scandal.
But Mr Rees-Mogg, the bookies' favourite to be the next Prime Minister, dismissed that idea, saying: "I don't think Amber is the human shield for Theresa May.
"I think it is a great shame that Amber Rudd has resigned. She is an extremely capable, able person, running a very difficult department.
"I think she's behaved very honourably in resigning, holding up the traditions of ministerial responsibility. But any Home Secretary runs a vast department and inevitably, there will be parts of what goes on in the department that the Home Secretary is not fully briefed about.
"It's not Mrs May's responsibility. She stopped being Home Secretary two years ago."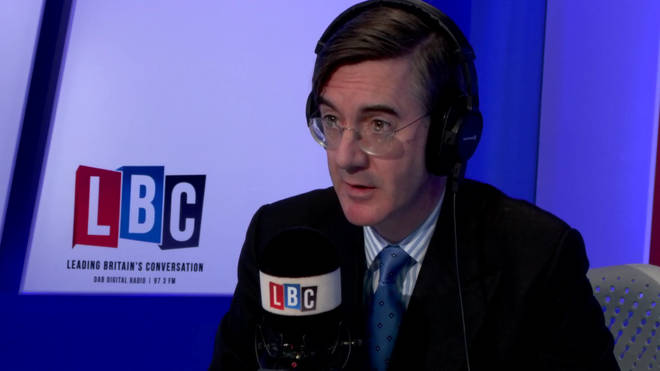 Nick asked Mr Rees-Mogg about the controversial go-home vans that Mrs May introduced as Home Secretary and he was scathing about them, adding: "I think those go-home trucks had very little support from anybody.
"They were a lapse of good taste."