"That's A Cop Out": James O'Brien Grills Sadiq Khan On Police Numbers
24 October 2018, 12:53 | Updated: 24 October 2018, 13:30
James O'Brien accused Sadiq Khan of a "cop out" after blaming Theresa May for declining police numbers in London.
With violent crime on the rise in the capital, there have been increased calls for more police officers on the streets.
And James wouldn't let the Mayor get away without answering the question.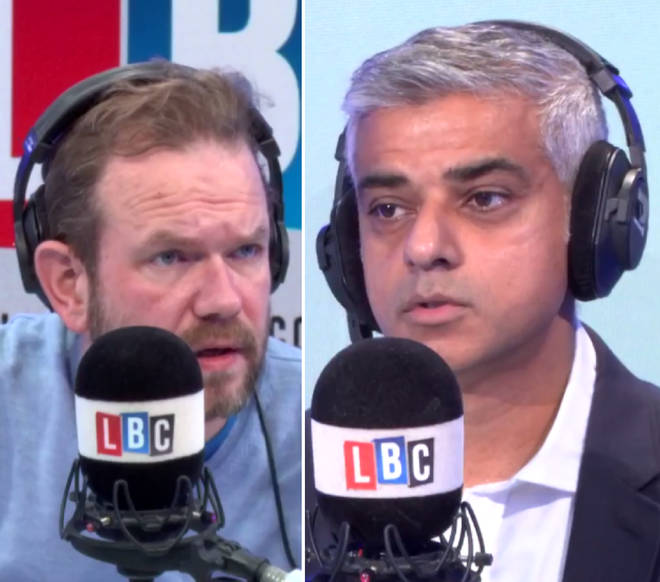 After Mr Khan revealed he'd lobbied the Chancellor for additional funding, James asked where that would come from.
The Mayor said: "I watched Theresa May's speech and she said austerity is over.
"If austerity's over, we should be investing in public services like the police, the NHS."
James told him: "You're being a bit disingenuous now because you know that whatever Theresa May might have said about it in her speech, you know that the economic reality of it is that we will have less money to spend on public services.
"Even if the Prime Minister is blowing smoke up the Prime Minister's fundament, you can't then join in."
Mr Khan responded: "She's seen the books, I haven't."
But James hit back: "That's a cop out."
Watch the clip at the top of the page.